Estimated reading time: 5 minutes
Have you ever received a package that popped with colour and personality? As a business owner, you no doubt want to recreate that experience for your customers. With thoughtful and creative small business packaging, you can delight customers and potentially give your brand a viral edge in the marketplace.
While packaging serves a fundamental function — to hold product — custom packaging for small businesses can do so much more. It can differentiate your product, heighten its appeal and elevate its perceived value. It can be a canvas to educate customers and enrich their experience with your brand, while simultaneously protecting your products from damage. And it can cultivate a stronger brand identity for your business.
Take Joella Hogan, owner of Yukon Soaps, who adds a business card to packages with a QR code that links to a bathtime Spotify playlist. When customers buy a bath bomb or other self-care product, they also get a curated playlist to listen to while they kick back and relax. That's more than just a sale, it's an experience.
Your small businesses can also enjoy high-value, next-level packaging for your products that dazzles customers and creates richer experiences for them, including stories they share online.
Supercharge your small business packaging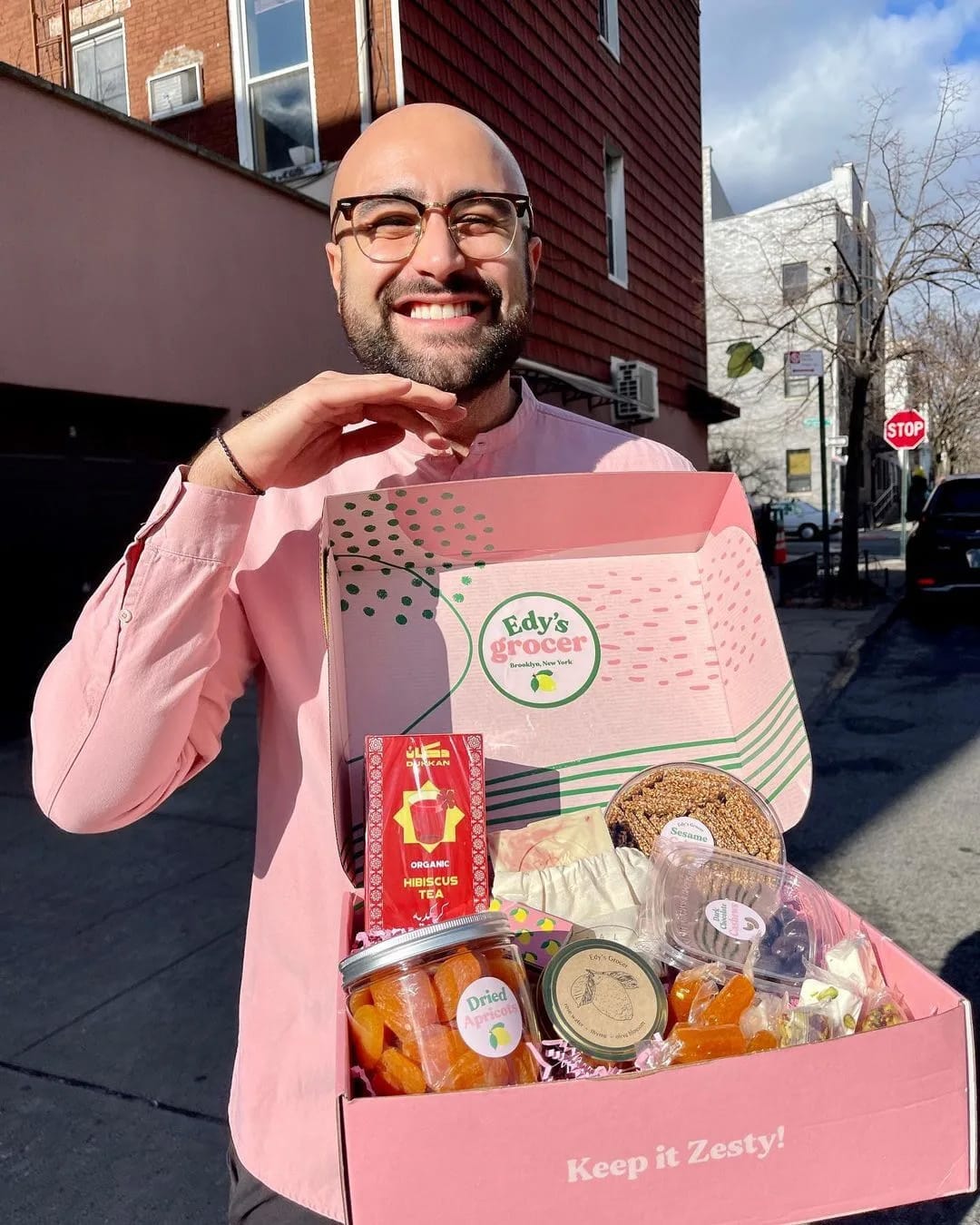 Source: @edysgrocer on Instagram
As you investigate packaging options for your products, for both in-store purchases and online orders, think about how you can leverage the social media power of unboxing videos and influencer marketing.
Sure, basic in-store packaging and plain brown boxes are an affordable way to package products when you're just starting a business. And there are plenty of wallet-friendly ways to make these options stand out, such as custom stickers or coloured tissue paper. But once you've gotten your company off the ground and have a better definition of your unique brand personality, it's time to take your packaging to the next level.
Fortunately, there are many simple ways to capture attention, create excitement and make a lasting impression on your customers with distinctive product packaging. Here are a few ideas to get you started.
Build excitement with custom packaging boxes for small businesses.
Custom-printed postal boxes and shipping boxes are ideal for retail businesses. Whether you're sending clothing, art, food, beauty products or toys, personalised postal boxes enhance your brand and help build excitement for what's inside.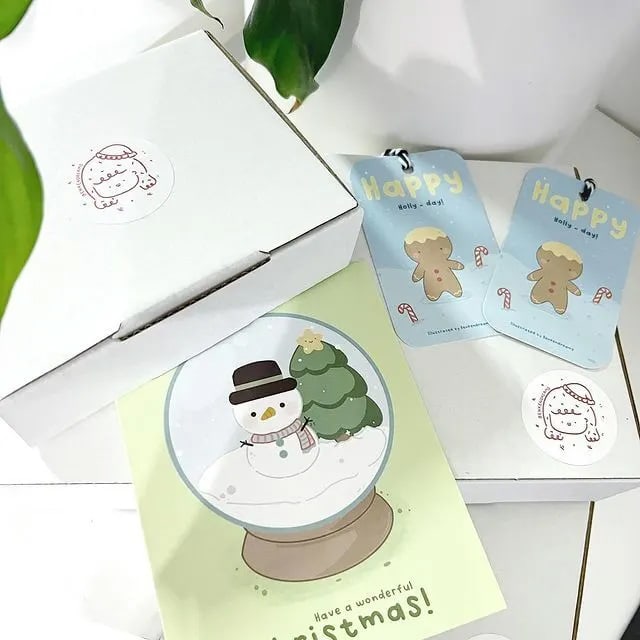 Source: @benkendreams on Instagram
These small business packaging boxes can feature your company logo, imagery or slogan on the exterior and be secured with packaging tape — maybe with something witty like 'Good stuff inside' printed on it. When shipping, you can wrap your product in tissue paper in your brand colours and supply a handwritten card for an added punch of personalisation.
Add a personal touch to poly mailers.
Like postal boxes, poly mailers can also be turned into personalised packaging for small businesses and bring extra flair to your customers' doorsteps. Ideal for soft goods and apparel, weather and tear-resistant poly mailers are a blank canvas to share your brand's core visual elements. They're lighter and more budget-friendly than boxes, and double-sided printing can expand your creative potential. You can also include your social media handles to encourage online sharing.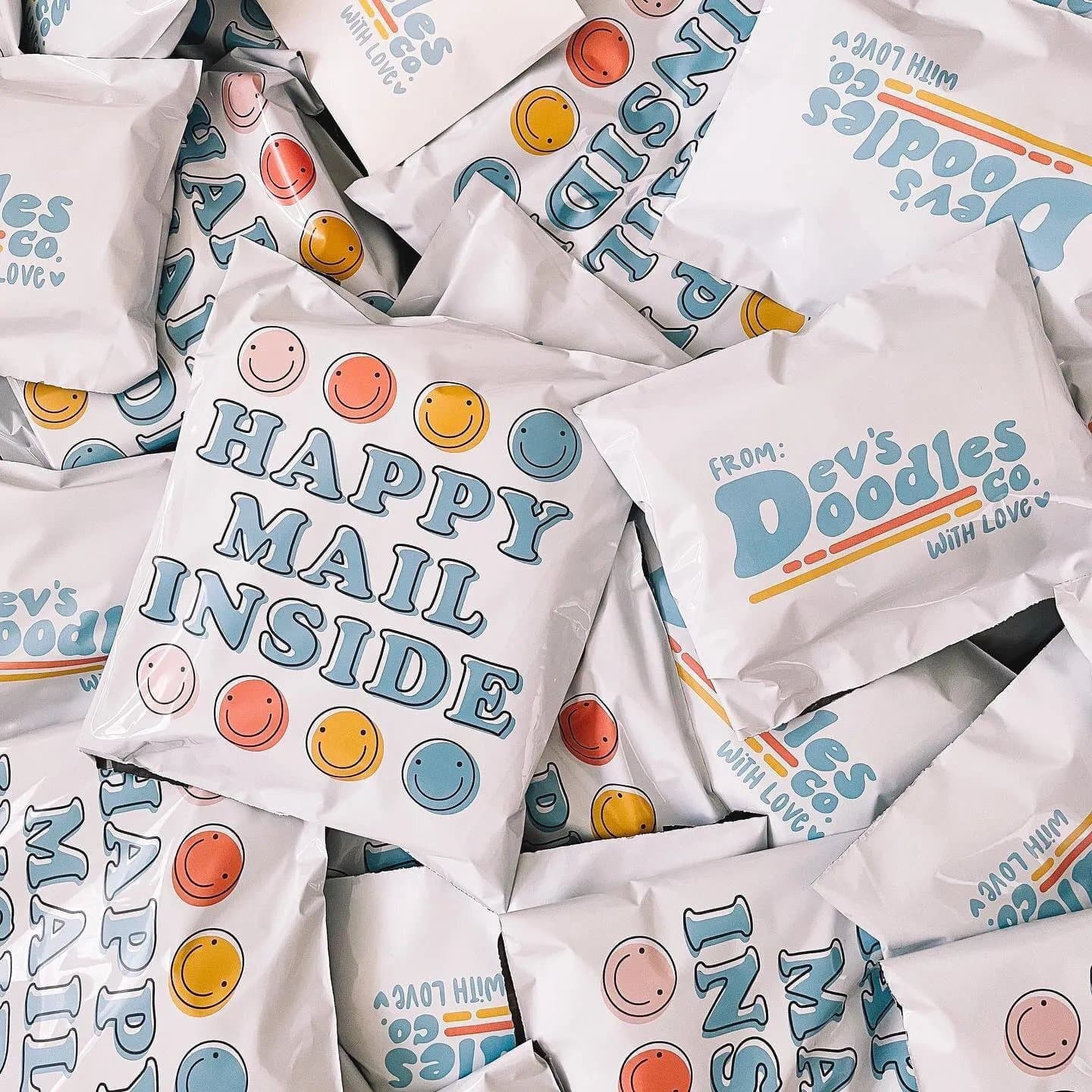 Source: @devs.doodles.co on Instagram
Go bold with paper bags.
If you're a retail or restaurant operation, customised paper bags can extend your branding beyond your brick-and-mortar presence. When customers carry their leftovers or takeaway orders down the street, they'll catch the eyes of other pedestrians. Branded bags will also give your business a polished look, and can even double as a gift bag for time-strapped customers at your retail shop. Just have tissue paper on hand to complete the look for your gift-giving patrons!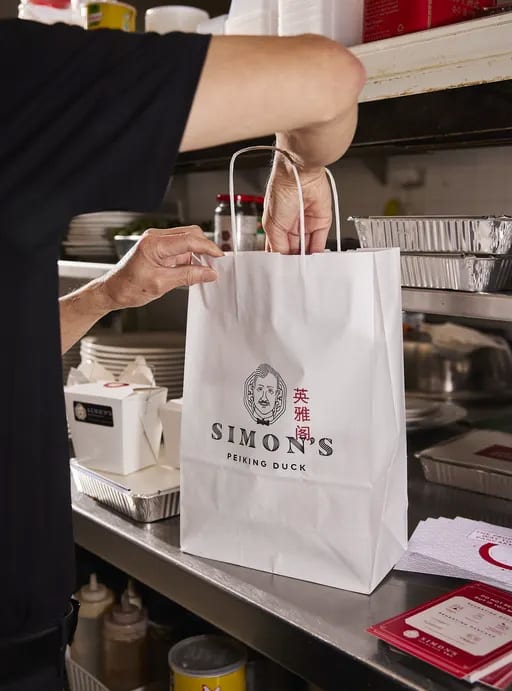 Sweeten the deal with stickers and other add-ons.
With all packaging, you can enhance the unboxing experience by including a little something extra. Think: sticker singles with your logo, free samples of a new product, postcards with a handwritten note or business cards with a bounce-back offer. This not only creates a more memorable experience for your customer, but also sparks more dynamic user-generated content should they share the opening of your product on social media.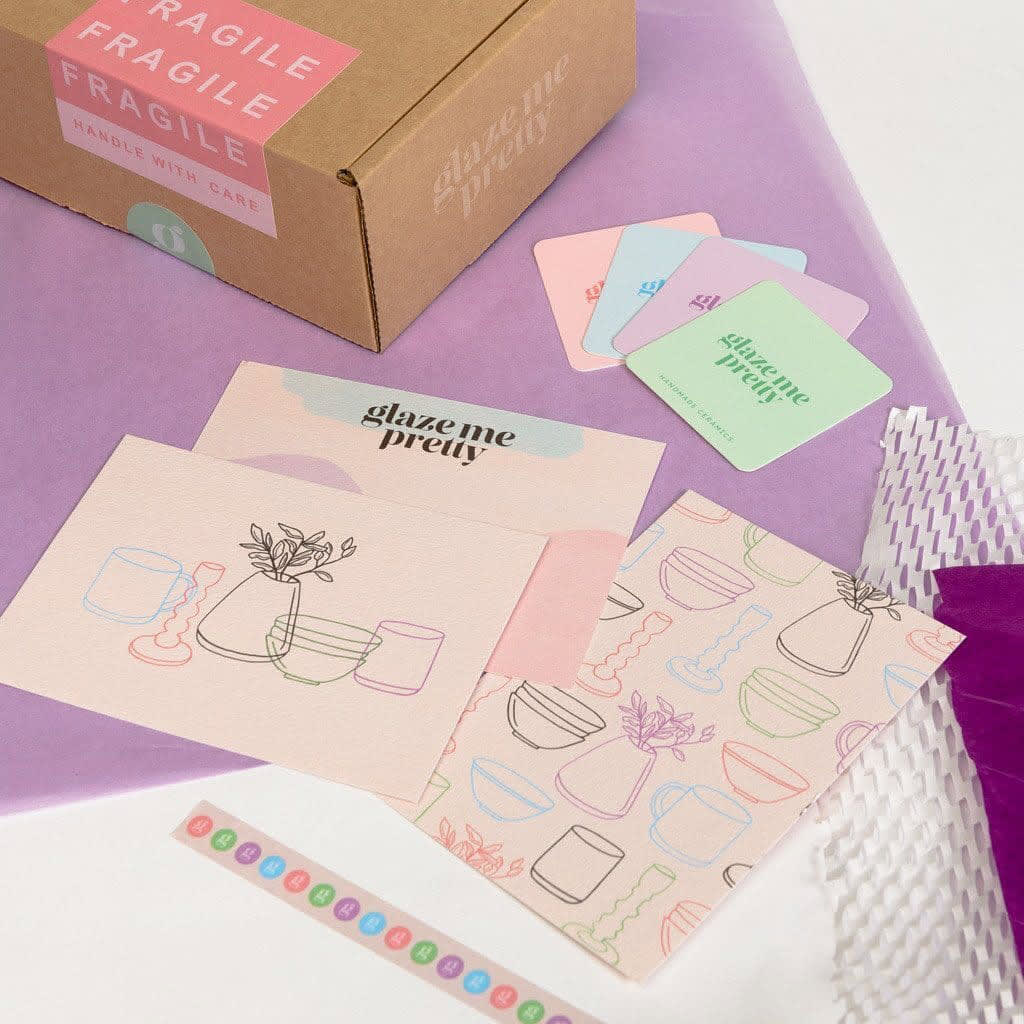 Source: @glazemepretty on Instagram
Create small business packaging that catches the eye
Your packaging can, and should, do more than simply hold your product. As a key touchpoint, your packaging can inform customers, drive purchase intent and turn shoppers into brand ambassadors by compelling them to share their unboxing videos on channels like YouTube, Instagram and TikTok.
Custom small business packaging can be a powerful ally in your efforts to create positive impressions, differentiate yourself in the marketplace and highlight your brand. You can use your brand's visual elements and voice across your packaging materials to strike a professional tone and provide a memorable look. For your customers opening the product as well as those watching online, you'll demonstrate that you care about the details and work to create a dynamic experience.