Estimated reading time: 5 minutes
You deserve packaging that's as powerful as your products. From sending out online orders to bagging up in-store purchases, custom packaging for small business has the potential to wow customers, boost your brand image and lead to repeat sales. Whatever your needs, there are plenty of small business packaging ideas to choose from, making it easier than ever to align with your brand.
This quick guide can help you get to know your options and build the perfect packaging suite to protect your products and delight your customers.
Evaluate your packaging needs (and wants)
Every piece of packaging has a job to do — for your customers and your brand. That's why assessing your packaging needs is important before you hit the 'buy' button. Some of the factors to consider with packaging include:
Size and dimensions
Product size helps guide other packaging decisions, so it's a perfect place to begin. First, take measurements of all your product types and sizes, including their weights. Then, keep a running list so you can find products that might be able to share a single type of packaging.
In-store vs. online fulfilment
The way your customers receive products helps determine the ideal packaging type. For example, a mid-weight paper bag might be all it takes for a jumper to arrive safely at a customer's home. However, you might need a sturdy box or padded mailer if it needs to be sent. And remember to factor in delivery costs for online purchases — while free delivery can be a great promotional offer, remember, it's not free for your business.
Sturdier doesn't always mean thicker in the packaging world. For instance, you could save on delivery costs for items like clothing and accessories by using lightweight poly mailers instead of larger paper boxes.
Product protection
It's less expensive to make sure products arrive intact than it is to replace broken products. So, before you finalise your packaging size, add extra room for any packing materials that will keep your sales safe and sound, such as crinkle paper or tissue paper. And for an eye-catching touch, select packing materials in your brand colours!
While you pay a bit more in total packaging costs, investing in proper product protection can have two additional benefits: improved customer satisfaction and lower return rates.
Number of units
Typically, the more you buy, the bigger the discount. To help control costs, revisit the product dimensions list you made. By comparing measurements, you can see if a single packaging size and type can work for multiple products.
If so, you can likely buy fewer packing types but more units of each, which can score you better pricing. Otherwise, ensure your packaging budget accounts for the higher costs accompanying lower quantities.
Brand personality
Gone are the days of a brown paper box for every business. Instead, you can customise every packaging type under the sun to complement your brand. From adding your logo to paper bags and boxes to roll labels, stickers and postcards with your brand colours and fonts, it's important to know what type of customisations you want to add to your packaging before you shop. You'll be able to estimate costs better and find product packaging design options that fit your budget — and, once in hand, your small business packaging supplies are sure to get a positive reaction.
5 small business packaging ideas you can bring to life
Once you have a rough idea of your packaging specs using the list above, it's time for the fun part: diving into small business packaging ideas. Not only are the ideas below highly customisable, but they offer variations that can fit every brand look, budget and fulfilment type.
1. Place your logo on paper bags.
Paper bags come in various weights, sizes and colours, and you can put your logo front and centre. Paper bags can also score a second life once in your customer's home and reappear as a lunch bag, gift bag or storage bag. The bottom line? Your brand stays in view for longer.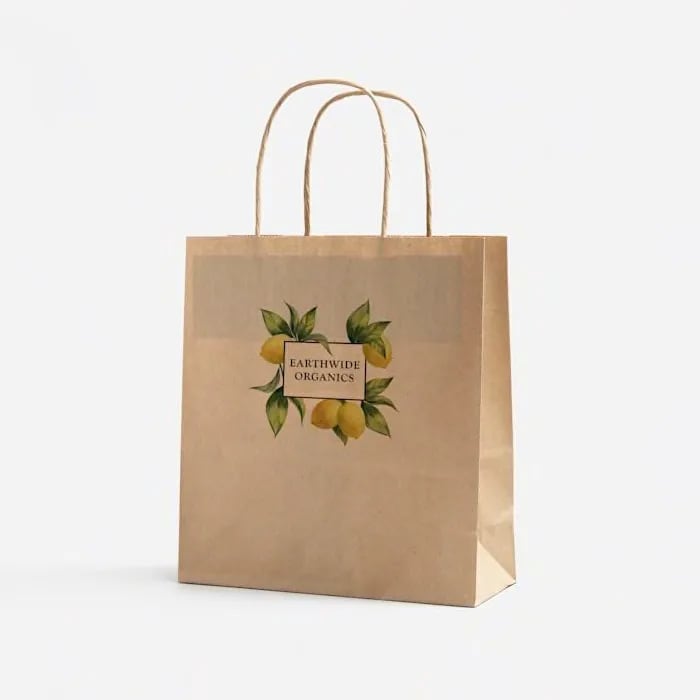 2. Go full colour with postal boxes.
If looks are everything, your brand should consider custom mailer boxes. With all-sides printing available in multiple colours, you can wow customers before and after they open your special deliveries.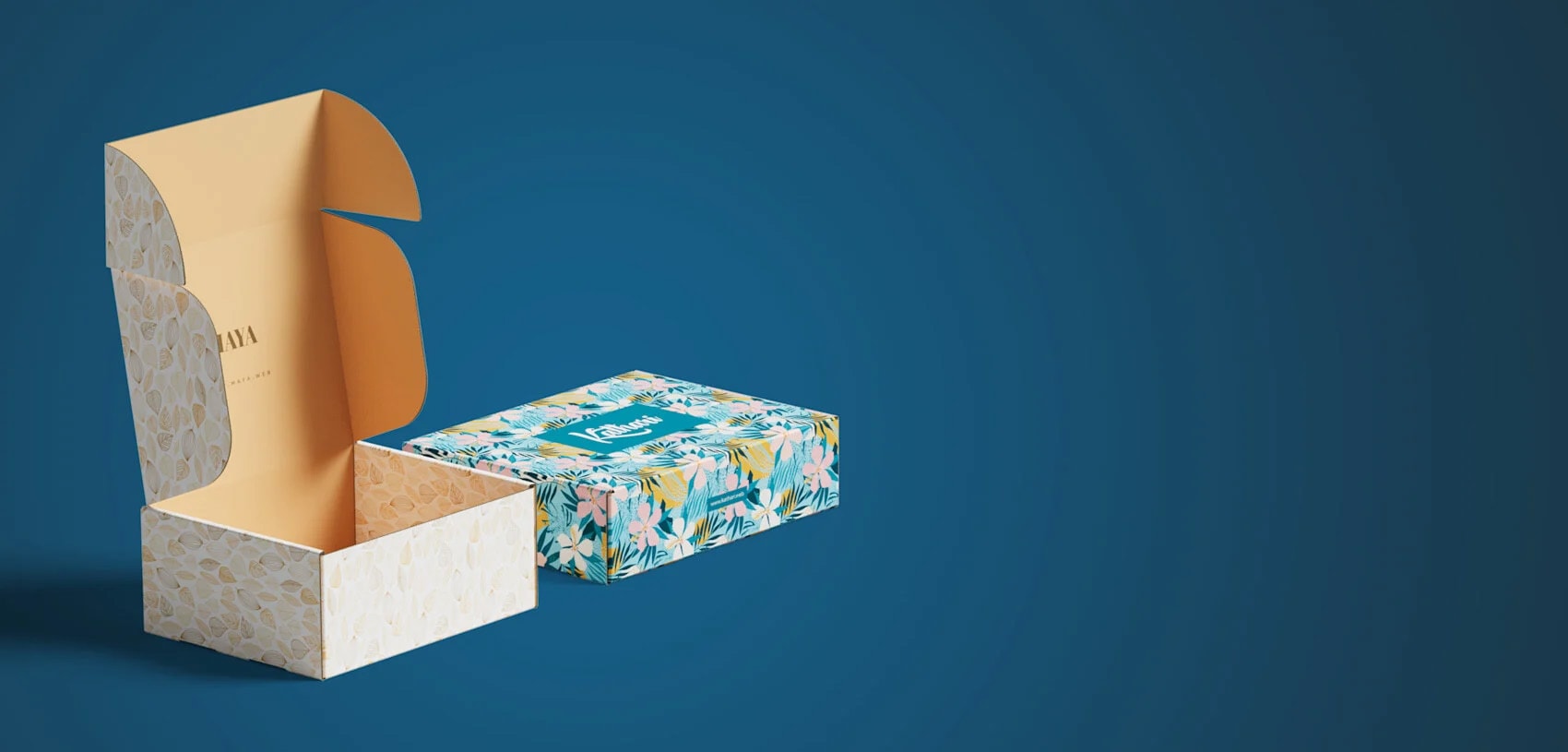 3. Flex it out with flat or stand-up pouches.
Have a small, soft product that can afford to flex a bit? Flat pouches not only protect your product, but their all-over product packaging design options are limitless. Food and beauty brands, take note.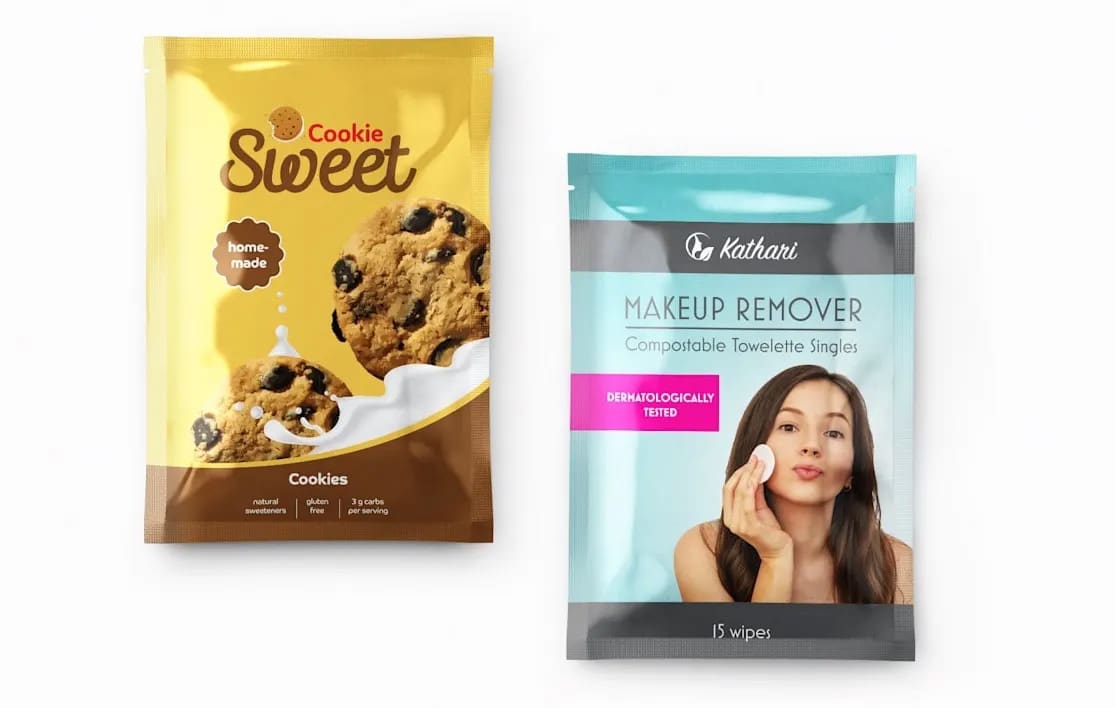 If you make powdered products, your customers will love stand-up pouches that make kitchen cupboard organisation a breeze. These sturdy personalised pouches are lighter than plastic containers and can help reduce your delivery costs — which is always a nice bonus for your bottom line.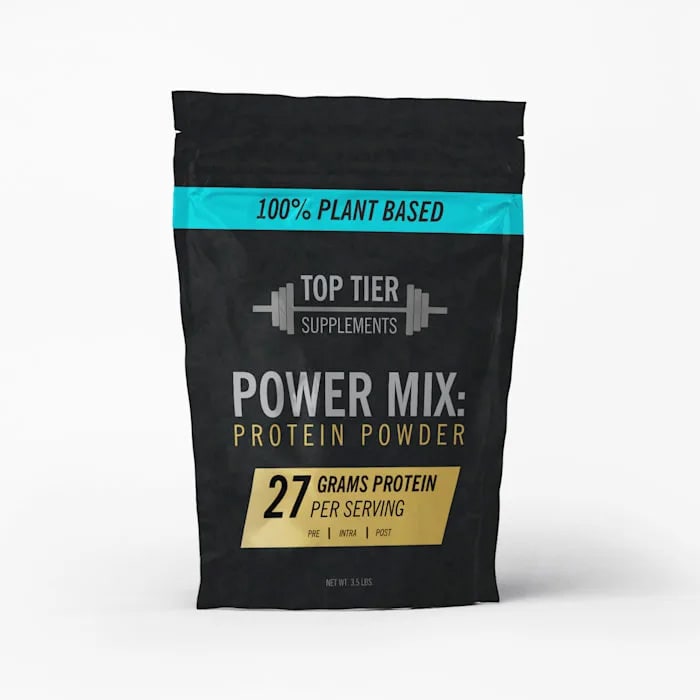 4. Get creative with poly mailers.
Don't sleep on poly mailers if you need a high-impact, low-cost way to send flexible items like clothing and linens. With countless design options and sizes, these tear-resistant personalised pouches can benefit your brand personality and budget.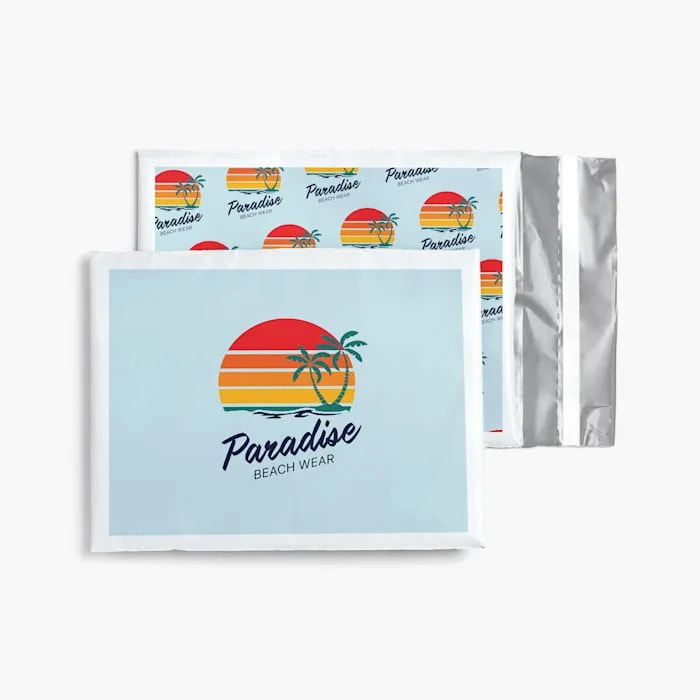 5. Make a statement with branded shipping envelopes.
If it's flat, here's a fact: branded shipping envelopes make a statement when they come through your customer's letterbox. They're sturdy options for products like artwork and photos, or an elegant presentation solution for gift cards. And their light weight can make for low delivery costs, too.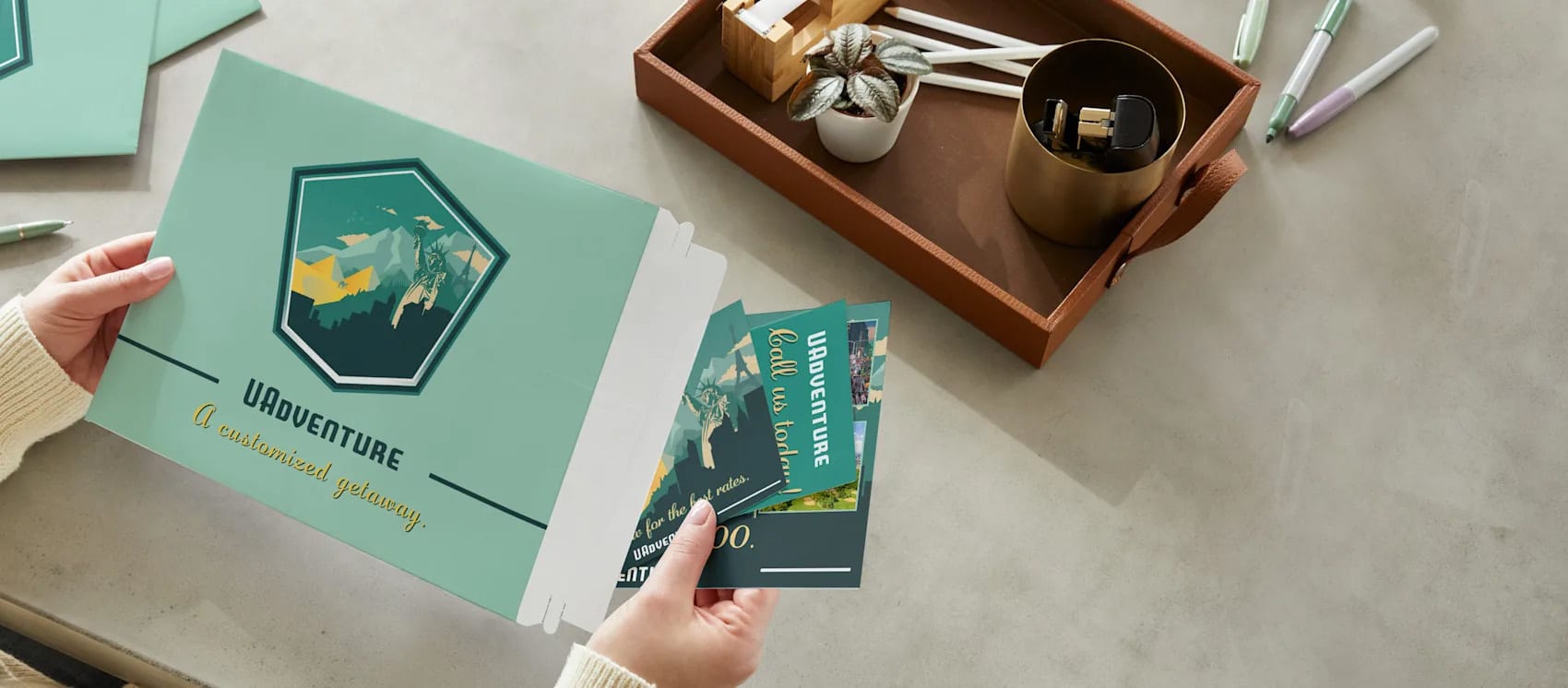 Stand out with packaging add-ons
To round out these small business packaging ideas, remember the power of add-ons. These items can be budget-friendly while making use of your brand identity to create an enhanced experience for customers.
Branded stickers can add a sophisticated touch to any envelope, bag or box. Plus, sticker singles inside a package are a nice freebie that will also let sticker enthusiasts put your brand anywhere they see fit.
Custom labels and packaging tape can make sending out orders a breeze, help customers understand product information or just add a nice pop of colour.
Postcards can slide into any packaging type and share discount codes, special offers, invitations to upcoming events and more. Add a QR code to give customers an easy way to follow you online.
If you're on a budget, use labels and stickers to jazz up more cost-effective, plain packaging like paper bags and brown boxes.
With these small business packaging ideas and tips, you're ready to tackle your packaging needs like a pro. Often, it takes time to find the packaging that best suits your brand and products. Your best course of action is to start small, evaluate each packaging type, add your brand to everything and invest your future budget in the options that tick all the boxes. Pun intended.