Getting the ball rolling on your new small business idea is an exciting time. Ideas are flowing, tasks are lining up — you're starting to do the legwork of making your dream a reality. If you're like most people, it's at about this point when you realise there are more to-dos than you thought and your momentum might waver.
If you're struggling with the steps to starting a business, you're certainly not alone. Everyone who's nurturing an entrepreneurial dream faces obstacles. Whether it's managing tight budgets, learning new digital tools or trying to reach prospective customers, you'll want to gear up and be ready to conquer the small business challenges that arise.
Fear not: There are many resources and services to help you maintain your confidence and keep going. Here are the five steps to starting a business to guide you through common bumps on your road to success.
Step 1: Build your knowledge base and community.
As a budding small business owner, it's natural to feel a certain level of worry in your day-to-day life. From coming up with a business name to setting up the products and services you'll offer to determining whether you need to register your business for tax purposes, there are many elements to getting your business off the ground.
You're likely also working through the financial foundations of a successful business, such as opening a small business bank account, purchasing business insurance and looking into the possibility of forming a business entity. You may even be busy obtaining a business loan or other funding.
It already sounds like a lot, but here's the thing: People make the switch to self-employment every day. Poke around and you'll find so many inspiring stories and bustling communities of small business owners. You can learn and gain momentum-building inspiration from them as you start your own entrepreneurial journey.
That's why the first step to becoming a successful business owner is to immerse yourself in the small business universe. Read and observe as much as you can about getting a business off the ground. You'll bridge the knowledge gap you may find you are confronted with, especially if this is your first foray into self-employment. Plus, as you do this, you'll be surrounding yourself with people who are going through the same growing pains as you are as well as people who've faced some challenges and can share insightful advice.
Familiarising yourself with the latest intel and best practices will give you the edge. Gather the tips, terminology and tactics that other successful small business owners have used so that you can find your footing.
The key to keeping fear, uncertainty and isolation from creeping in is to maintain consistency and a positive mindset by surrounding yourself with others following the same path. An understanding support system will motivate and hold you accountable along the way.
Step 2: Stay positive and leverage helpful resources.
One affliction that can plague a new business owner is having a negative mentality that's fixated on what you're lacking. Feeling overwhelmed because you have limited resources is an easy and all-too-common place for aspiring entrepreneurs to find themselves in.
As designer Elizabeth Jean Younce of Mustard Beetle explains, starting and sustaining a business is not for the fainthearted but it is, ultimately, a rewarding experience. "Of course I was scared when I initially decided to quit my full-time job and dive into my small business," she says. "I knew that, although it was really scary, I was making this leap in my life. A lot of exciting things have happened since then. I've never looked back."
To build business momentum like Younce, it's vital to internalise the message that you don't need to do everything by yourself. Instead of trying to force the issue by juggling every single task, focus on your strengths, embrace what you know and work with strategic partners who do highly specialised work for small businesses like yours on a daily basis.
Start by identifying the most glaring gaps in your skill set, especially the ones that make you cringe at the thought of doing them yourself. Then, determine the best tools and resources at your disposal and determine what fits your budget.
Perhaps you need digital tools or hands-on help in the form of simple creative templates for social media posts, thumbnails and ads, a free logo maker, or premium design services. Or, try out a one-stop design and marketing shop that gives you a vast selection of customisable products and services. You may decide you want to hire someone, or you might find creating marketing materials is easier and more fun than you thought.
Step 3: Develop a clear brand identity.
Crucial to kickstarting your business is creating a clear brand identity, the collection of all the elements that a company creates to portray the right image to its consumer. If designing a brand isn't your strong suit, you can simplify the process by hiring a partner to create branding essentials to define and add personality to your business. For example, your brand identity might tap into your family business heritage.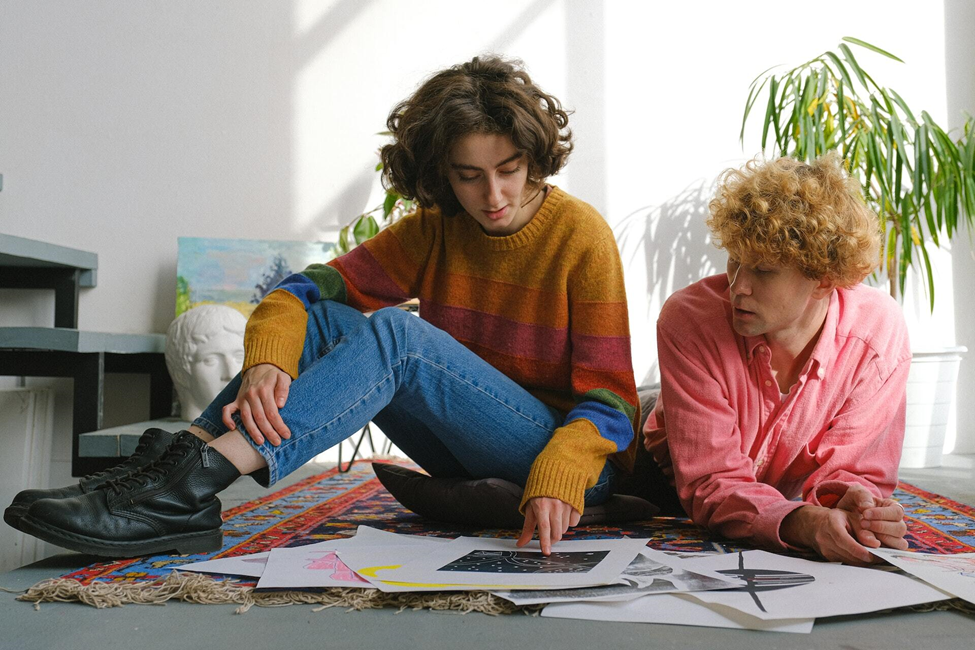 For Jody Merrill of btone Fitness, customised caps, pens and water bottles were critical to building her company's brand.
"We like things that are going to be useful at the studio, but then there's a lot of value in the fact that they're likely going to use these items elsewhere and other people are going to see them… maybe at their kid's football game or on the golf course," Merrill explains. "Then you have that brand recognition going even further."
Don't worry if you're not a marketing guru. A branding glossary can quickly build up your foundational knowledge.
After doing some research, decide whether you want to outsource or DIY your brand design based on your current skill set and budget. Also take into account the time commitment that would be required for you to complete your initial branding plans.
Step 4: Build a small business website.
Another key to launching your new venture is establishing a business website to get your name, message and offering in front of an online audience. And yes: Every business needs a website these days.
Even if you have minimal experience creating a website, you can use a free website builder that features drag-and-drop technology. The best site-building tools offer full customisation and professionally-made templates to help get you started.
Leverage Wix's ADI (Artificial Design Intelligence) to build a custom site in under 10 minutes. It bases the design on your answers to a few simple questions.
With the right website platform, you can even connect your site to an e-commerce store, coordinate scheduling software to book appointments, accept payments, incorporate a blog and get a custom domain to perfectly reflect your brand. Look into your options and decide if you'd prefer to build your own website or hire a designer to create something on your behalf so that you can maintain focus on your business' bigger picture.
Step 5: Meet your audience where they are.
Finally, you'll want to connect with your customers where they already hang out – in both the real and digital worlds — from in-person events to popular social media platforms.
With your branding in place, you can incorporate a visual element when building out your presence on TikTok, Instagram and other online platforms. Some people do this by outsourcing the design work to freelancers, or you can interactively choose and build your own graphics, social media posts and other digital or print documents using a library of templates and creative assets.
When it comes to IRL encounters, you'll want to have some traditional supplies as well. You can create eye-catching business cards that reflect your brand and leverage unique shapes and textures to stand out. And you won't want to forget about signs, posters, banners and flags when marketing your business — they'll help you stand out at brick-and-mortar locations, trade shows, expos and more.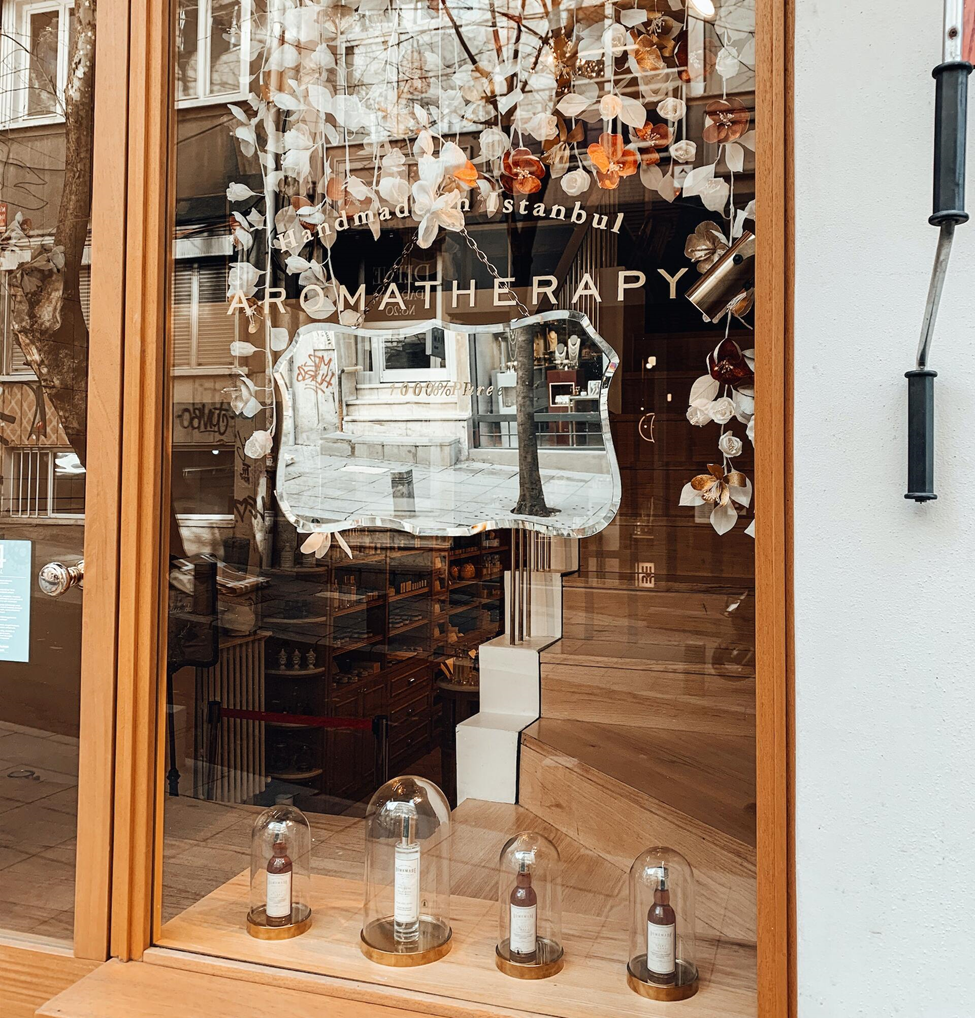 One important thing to remember is that it's okay not to be everywhere. It can be wise to choose just one or two social media platforms or print marketing materials when building your initial brand presence so you don't spread yourself too thin. And only invest your time and money on in-person events that will truly help your small business grow.
Get going with these steps to starting a business today
Now that you're better versed on how to start a business, you can go forth with increased confidence in your vision. Younce, the Mustard Beetle designer, offers this advice for anyone jumping into the small business arena:
"Just go for it. You're never going to have enough money in savings. You're never going to have enough of a support system behind you. You're never going to have enough product ready to do your first craft fair or start your online store or whatever it is. You just have to start from where you are."
So, grab a checklist for starting a business and start filling in the gaps as you pursue your dream. No matter where you are in the journey, know that you're in the company of fellow leaders as you blaze your entrepreneurial path.