Estimated reading time: 5 minutes
Another festive season is upon us — probably the busiest time of year for small business owners. From preparing for Christmas dinners and other special gatherings to celebrating New Year's Eve, people typically flock to local shops and restaurants to shop, sip and celebrate.
But peak Christmas season also brings with it a surge of competition. And while it's always important for small businesses to stand out from the crowd, it's even more crucial during the festive season — especially since end-of-year budgets are usually tight.
So, focus on a Christmas marketing campaign that's affordable and impactful to keep your brand top of mind and increase your return on investment. From postcards and flyers to a stand-out Christmas social media campaign, keep your customers coming back all season long with these 9 simple Christmas marketing ideas.
9 Christmas marketing ideas:
Promote festive news with postcards.
Highlight seasonal specials with brochures.
Prepare clients for 2024 with custom calendars.
Show lasting gratitude with personalised mugs.
Attract return business with flyers.
Get the word out with wearables.
Add a touch of festive magic to your packaging.
Give your social accounts a (temporary!) festive makeover.
Use social media to keep your customers informed and engaged.
1. Promote festive news with postcards.
During the festive season, get customers excited about your products and offerings with virtual events or in-store deals. Then, get the word out. Branded postcards that feature key details of your events and offerings are the perfect promotional outlet. In addition to all of the critical information, tease incentives like discount codes and gift-wrapping services.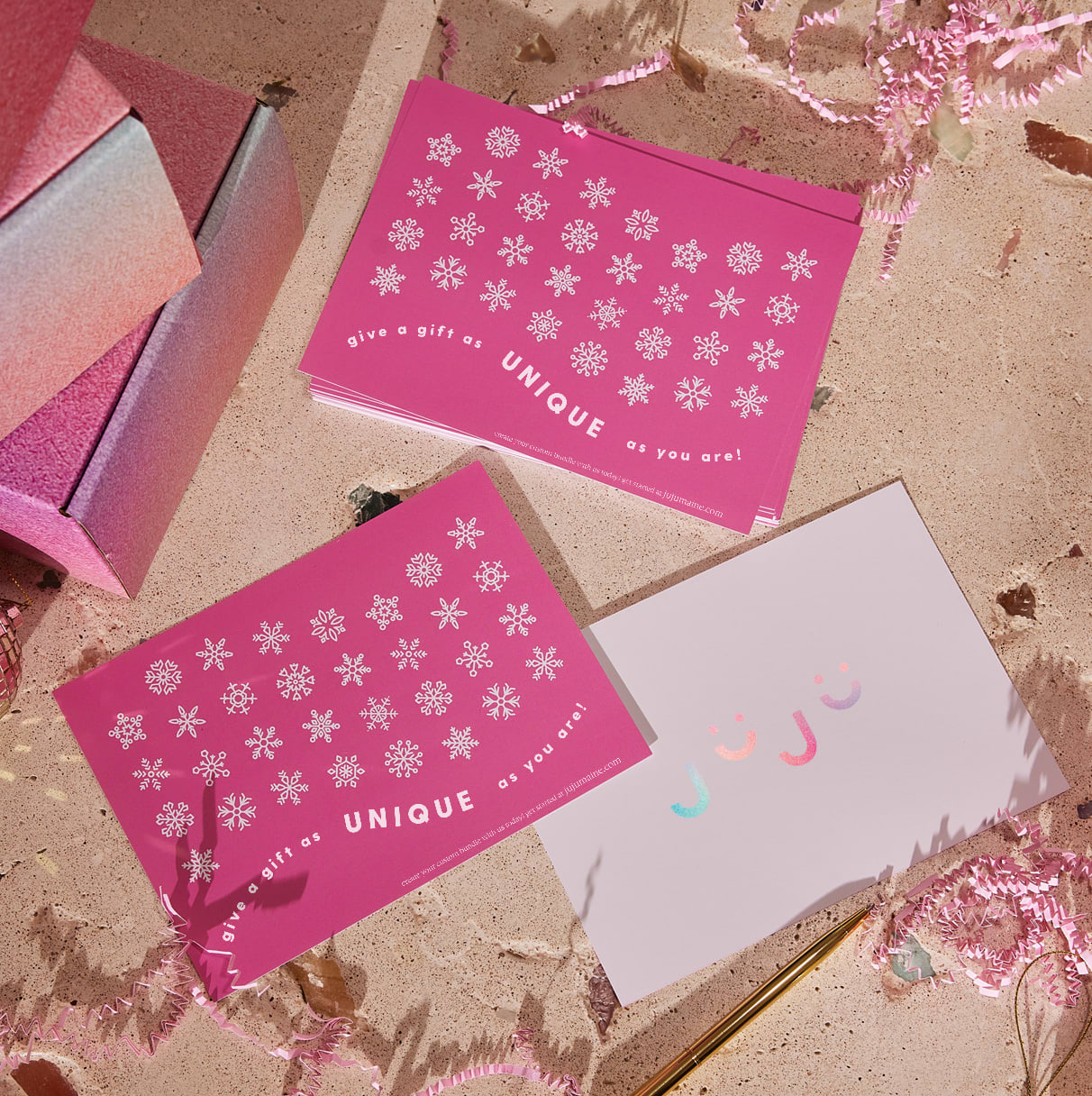 2. Highlight seasonal specials with brochures.
Another way to appeal to Christmas customers is to introduce a selection of seasonal products or services. Spas could offer a rejuvenation package that helps customers feel fabulous for the new year, while restaurants might offer a list of seasonal drinks or desserts made with festive ingredients.
Then, spread the word about your Christmas promotions and specials with a brochure. Not only can you display brochures in your brick-and-mortar shop, office or local community centre, you can also post them to potential customers and send them home with shoppers. Another idea is to make sure your seasonal specials stand out with their own banner in your shop front.
3. Prepare clients for next year with custom calendars.
As a new year quickly approaches, build on customer enthusiasm with customised calendars. Add on-brand imagery and personalised dates to remind your best customers of upcoming sales, holidays and more to help you stand out. Calendars are an effective (and affordable!) way to stay top of mind all year long — they're often displayed in high-traffic areas, so your customers will constantly be reminded that you're open for business.
4. Show lasting gratitude with personalised mugs.
Sending Christmas cards to clients is common practice. But once the festive season is over, most cards get thrown away (obviously not yours!). Personalised mugs, on the other hand, get used on a daily basis, making them a lasting medium for a thank you message. Mugs can also make great gifts for employees, who might use them outside the office and attract attention to your brand.
5. Attract return business with flyers.
The festive season is a busy time of year, so you're sure to see a lot of foot traffic from both new and returning customers doing some Christmas shopping in December. But how can you ensure these customers come back once the rush is over? Seasonal flyers are a fantastic, cost-effective way to encourage one-off Christmas customers to come back. Before the festive season begins, order a large quantity of flyers promoting an enticing bounce-back offer that's only valid after the Christmas rush. Throughout the festive season, display them prominently, and send one home with everyone who walks through the door or places an online order.
6. Get the word out with wearables.
One of the easiest ways to extend the reach of your small business is to give away free clothing and accessories. These gifts act as travelling advertisements, showcasing your brand and logo wherever the wearer goes. Personalised tote bags are sure to make an appearance at food shops and local markets, while custom drawstring backpacks are great for hiking excursions, beach days and bike rides. Branded T-shirts offer even more space to advertise your business and make customers feel like part of your community. As these items are more expensive, consider giving them to your 'best' customers — maybe shoppers who place an online order over a certain amount, or cafe visitors who stop by every day.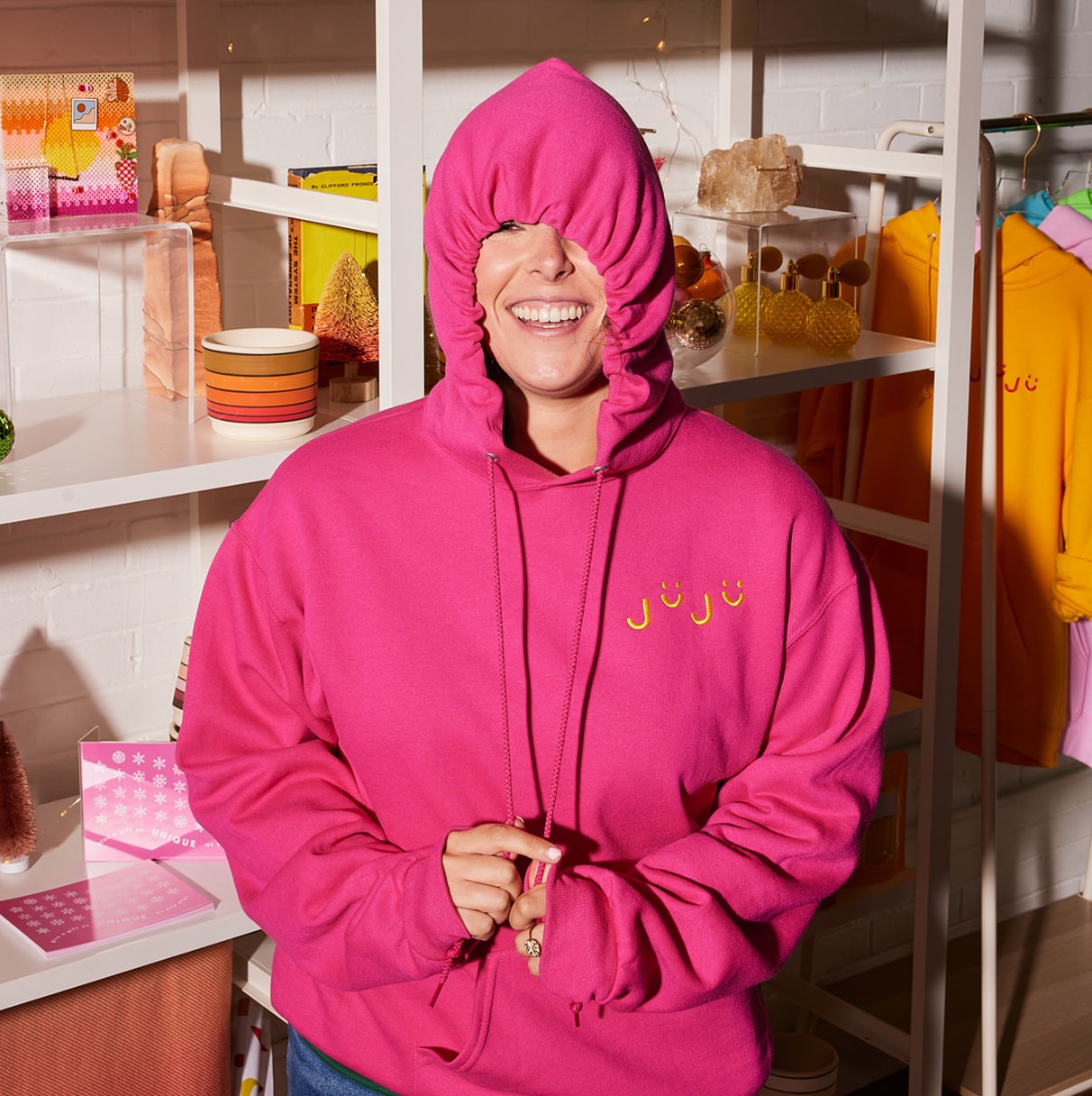 7. Add a touch of festive magic to your packaging.
Whether you sell in-store or online, customers appreciate pretty packaging. And if it's appealing enough, they might even share it in an unboxing video — which means more eyes on you! There are plenty of DIY Christmas ideas for sprucing up your packaging. Kraft paper is an affordable gift-wrapping classic that you can easily adorn with doodles, twine or a few sprigs of winter greenery. For an extra bit of pizzazz, pair it with a silky ribbon in a festive colour or pattern. Or, give your everyday packaging some seasonal flair with a Christmas-ready gift tag or postcard.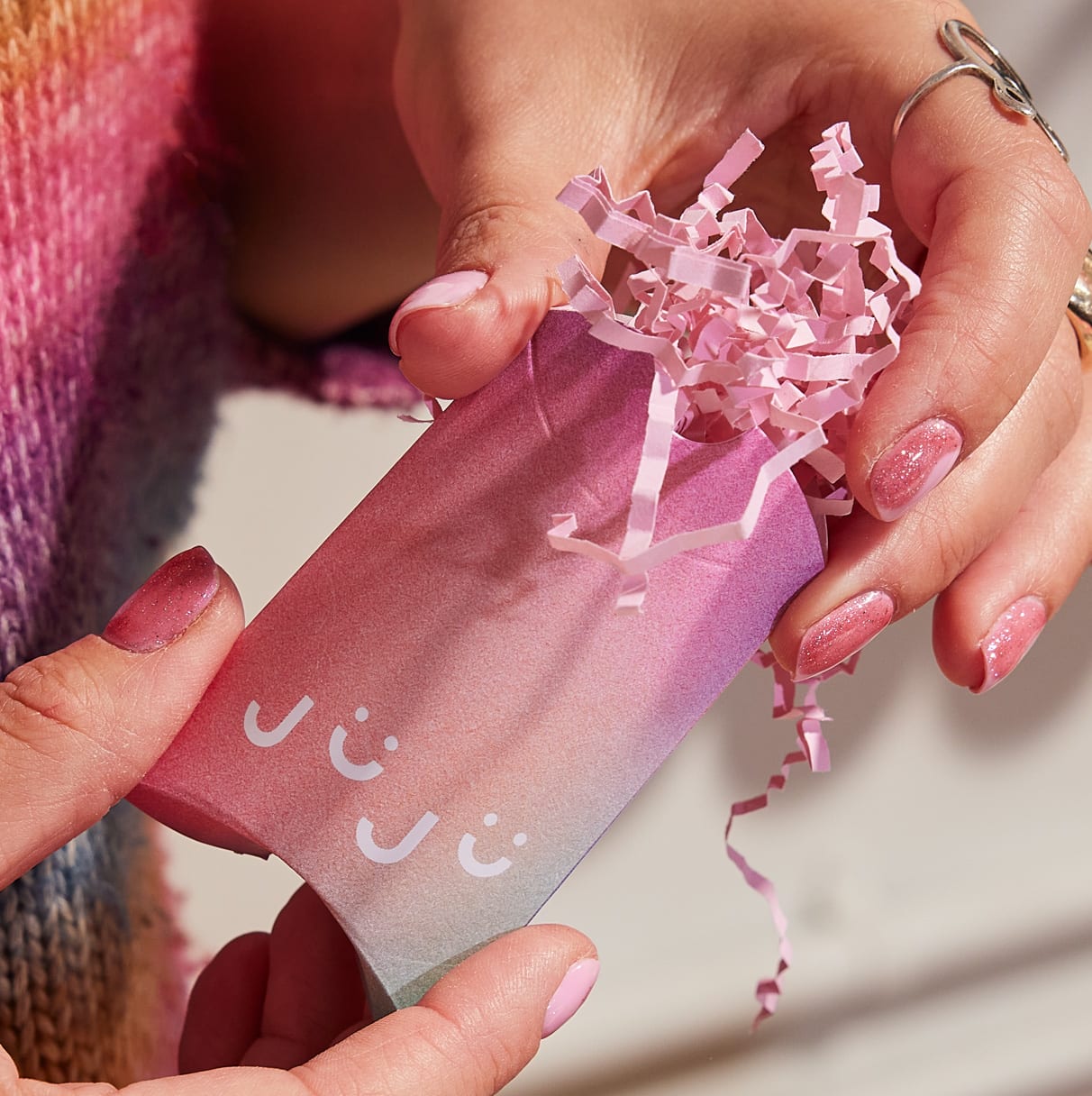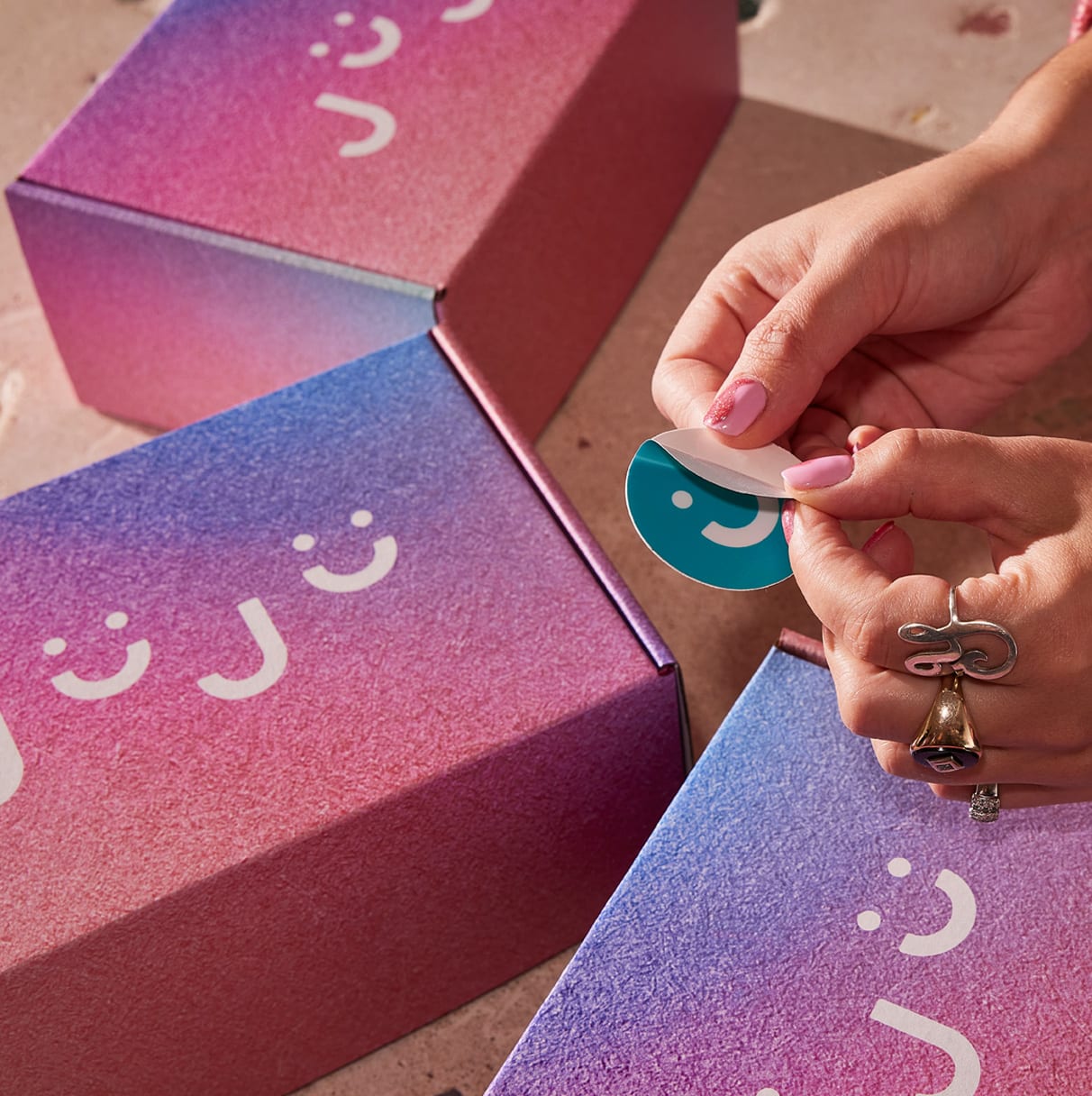 8. Give your social accounts a (temporary!) festive makeover.
An easy way to get your customers in the Christmas shopping spirit is to deck out your social accounts in festive colours and designs. You can make a Christmassy version of your existing brand colours, add a festive element to your logo or use Christmas-themed stickers in your Instagram stories. Just remember to stay true to your brand's personality and to keep it consistent across all your platforms — including your website.
VistaCreate is a great way to design one-of-a-kind social posts quickly and easily. Find a template you love (for any social platform!), then customise it with decorative elements and add your logo.
9. Use social media to keep your customers informed and engaged.
Your customers are on social media every day, so it's an ideal place to advertise your seasonal offerings. Start your Christmas social media campaign as early as mid-November and keep it light at first, slowly teasing what's to come. Then pick up speed in early December and start sharing festive content on a regular basis. Promote deals, organise a flash sale or run a contest to drum up interest and excitement.
Beyond seasonal happenings, get creative with festive social content. Film a packaging video to show off your festive wrapping, take your followers on a behind-the-scenes warehouse tour or create a gift guide to help shoppers find the perfect gifts for everyone on their list. If you go down the gift-guide route, include your own products, and consider teaming up with other small businesses. Create an Instagram carousel or TikTok video to post on both your social accounts to help you reach new audiences.