Estimated reading time: 5 minutes
Picture this: You've pooled resources with several businesses in your local area to co-host a small business street party. Together, you'll sell food and beverages, provide mini-service offerings and host product giveaways. To make the most of this opportunity, both before and during the event, you can use outdoor event signs to catch people's eyes.
Regardless of what kind of event you have planned, this is a smart move, as the right signs can draw attention, boost brand awareness and help set you up for success.
Promote upcoming events outside physical locations.
The importance of event promotion cannot be understated, and signage plays a key role in these efforts. But one, unique sign can't be used for every situation, so take some time to consider what your short and long-term needs are. For example, before your event, your outdoor signage needs to entice people to attend and give them details about where and when your event will be held.
If you have a brick-and-mortar location, you can appeal to foot traffic with A-frame signs (also called signicades) and banners that promote your event and tell attendees what they can expect – maybe a new product launch, guest speaker or live band. Changeable signs, such as chalkboard signs, are particularly useful here, as you can erase and rewrite your messaging as needed.
VistaPrint Tip
Whether you have a physical business location or not, posters are an affordable way to spread the word about an upcoming event. Display them in shop windows, or post them on community notice boards around town.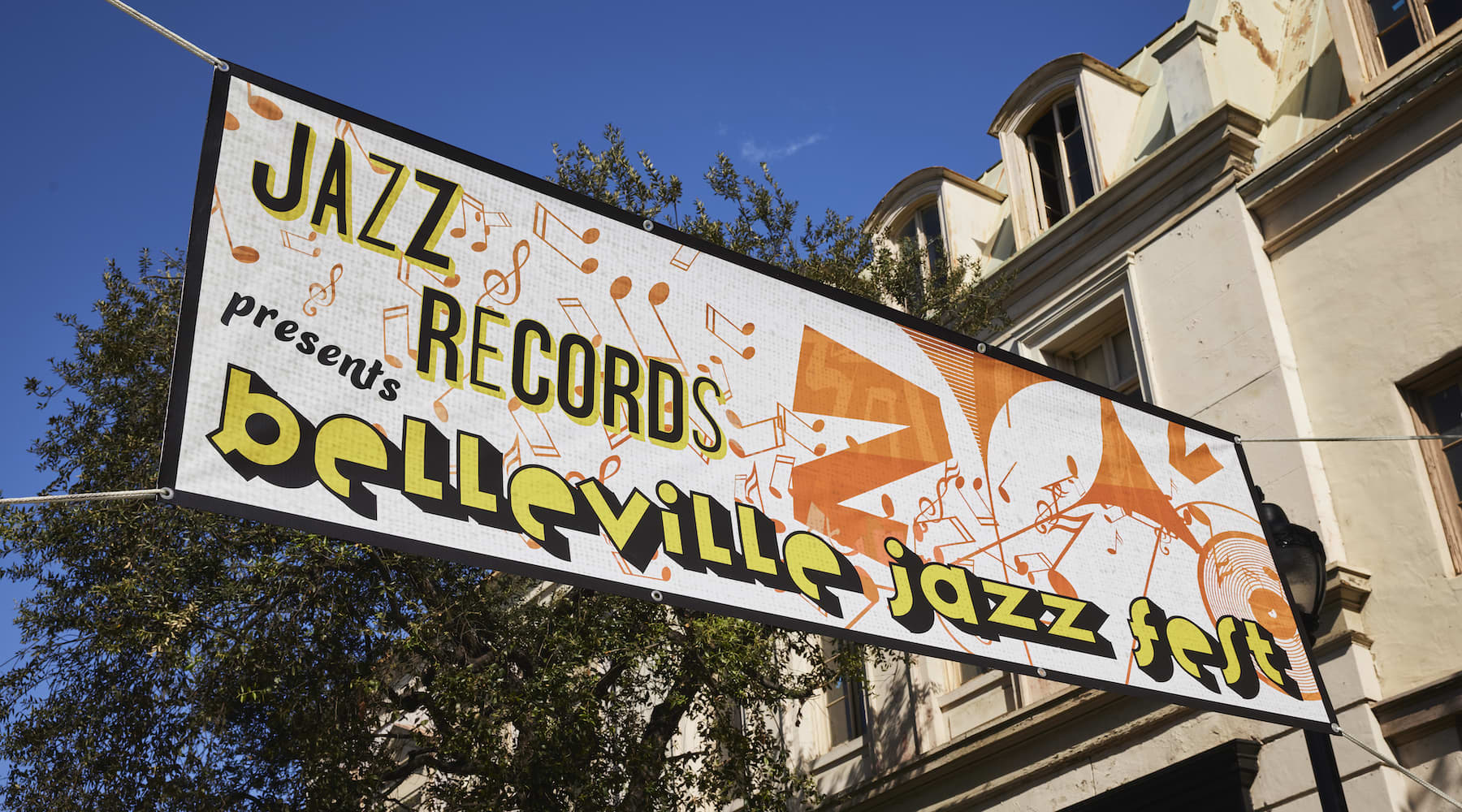 Broadcast your presence at events.
When your event comes around, you'll want to go big and bold so prospects can easily find you and experience all that your brand has to offer.
Common outdoor signs include full-colour flags and canopy tents, which you can raise up high to say, "Hey, we're over here!" Pop-up displays and retractable banners are a great portable option that can list important event information or attract passers-by with a beautiful design.
"We have a stand-up banner that shows our product very large and in detail so people can see it up close and huge before they walk over," says Cam Frank of Clutch Creations. "From a few feet away, someone now knows the name of our company, the brand's vibe and what we sell, without us having to say a word. Then, our conversations are much deeper and more aligned when we finally do get to speak with them."
Branded tablecloths add an extra sense of professionalism and tabletop signage can round off your booth with pricing details or links (or QR codes) to your website and social media pages. Those A-frames, chalkboard signs and banners that you used for your pre-event promotion can be reused at the event itself too.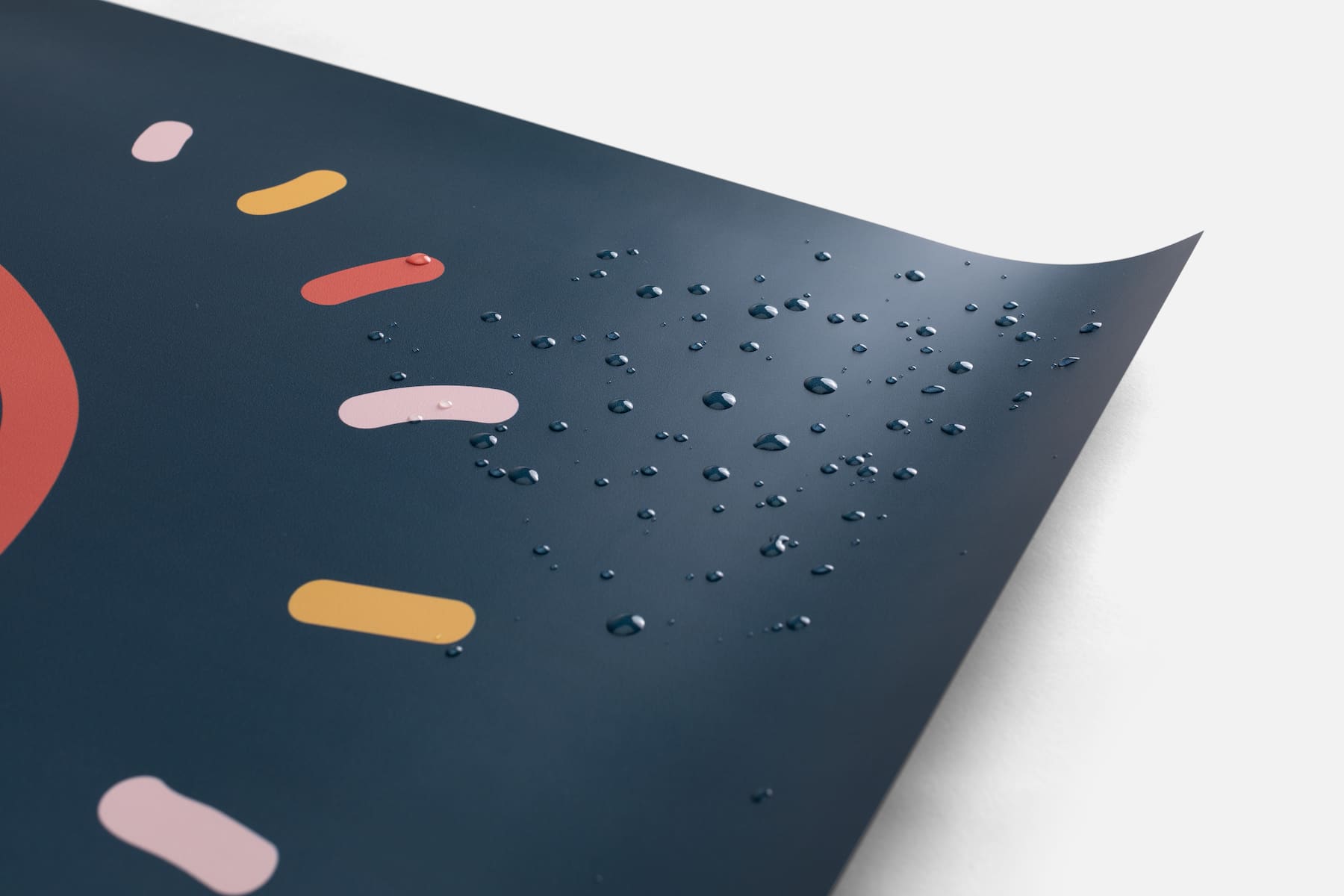 You'll also want to select appropriate all-weather outdoor event signs to ensure your booth or event space stands out, rain or shine. If your event will be outside in uncertain weather conditions, make sure you use a material that is not only waterproof, but also holds up under strong sunlight, such as highly durable vinyl. And if you have to move your signs around by foot, use lightweight or flexible signage. Tension fabric displays and trade show banners are great lightweight options that are easy to move around.
It's all about crafting an experience for your customers that is welcoming and informational – and leaves them with a lasting impression. And while we're on the topic, let's talk about the importance of consistent branding.
Create a fully branded experience for attendees.
Whatever your company's purpose is, branding enables you to establish an identity and communicate it in way that event attendees recognise so they remember what you're all about – and the value you can provide to them. To promote positive interactions that lead to loyal customers, it's important to create the same immersive experience with your brand no matter where those customers first see you.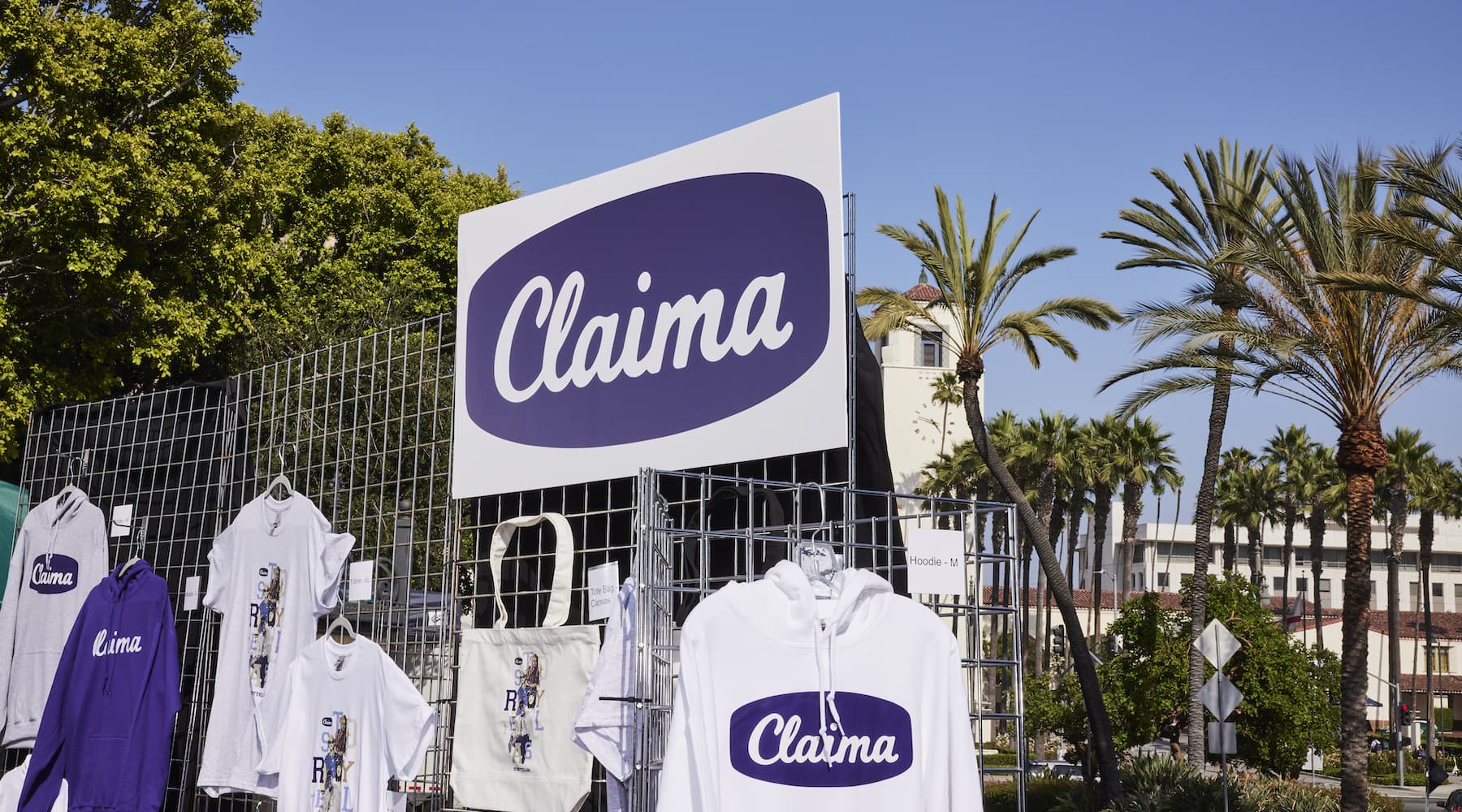 When you display your brand identity effectively before, during and outside of events, you can:
Showcase your business's unique personality to create a strong and lasting first impression.
Use your logo, colours, imagery, slogan and other messaging to express that personality visually.
Show consistency across business cards, swag, signage and more to increase brand recognition
No matter what industry you're in, there are big marketing and exposure opportunities available when hosting or joining an outdoor event. You might want to just connect with new potential customers, make direct sales or show off a new product or service offering. By utilising a range of different outdoor signage options to promote your event, and then by creating an engaging experience for attendees, you can boost your chances of hitting your event goals.