Personalised Duffle Bags
Ideal for branded company giveaways or custom kit bags for your whole team.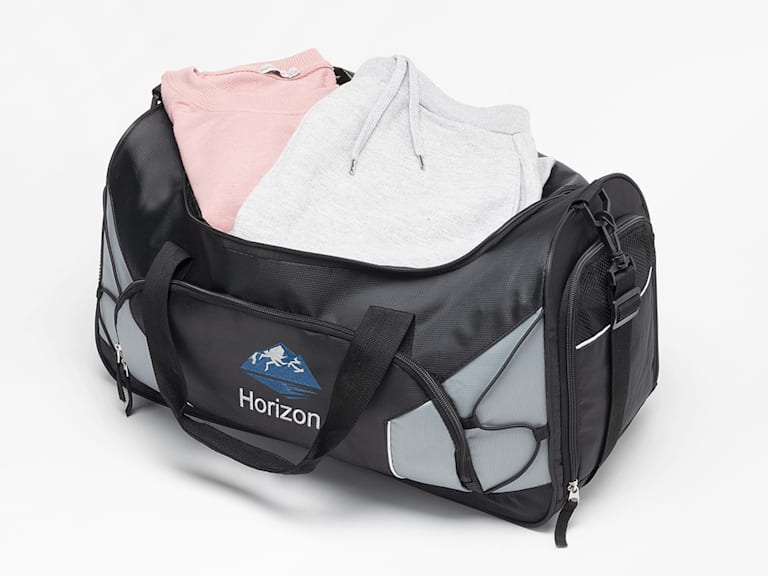 Whether you're hitting the gym, training with your team or heading off for the weekend, our custom logo duffle bags pack all your essentials in style.
Showcase your business, club or team logo on a personalised duffle bag.
Whether you're looking for a branded promotional giveaway for a trade show or want to equip your whole team with a matching kit, personalised duffle bags are a versatile branded product people will use time and time again.
Perfect for trips to the gym and weekends away, our custom duffle bags offer ample storage for all your gear. The weekend duffle is a simple and classic design, while the gym duffle has practical features like a zippered shoe compartment – making it especially handy if you play outdoor sports.
Add your logo to showcase your business, team or club and create a visible reminder of your brand with printed duffle bags.