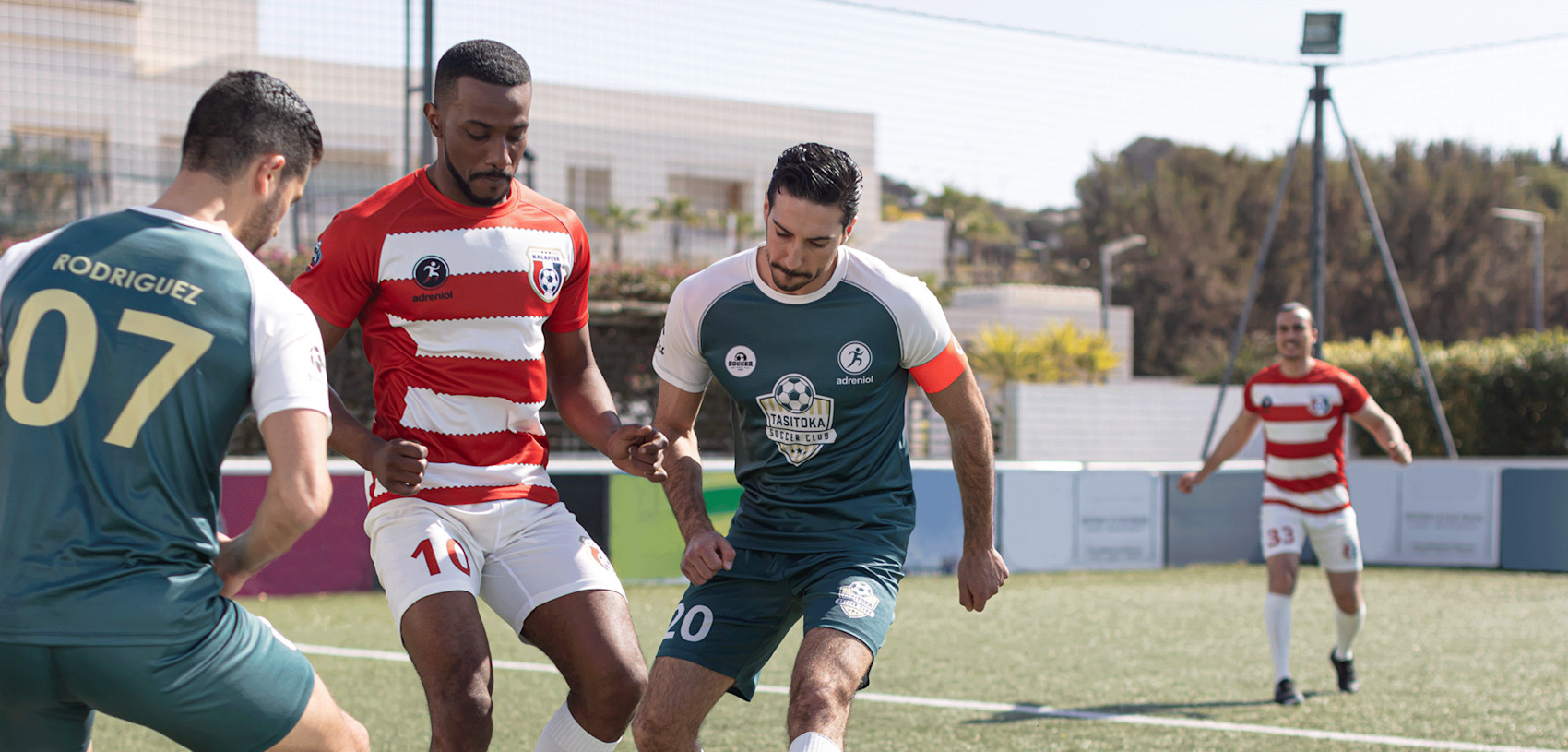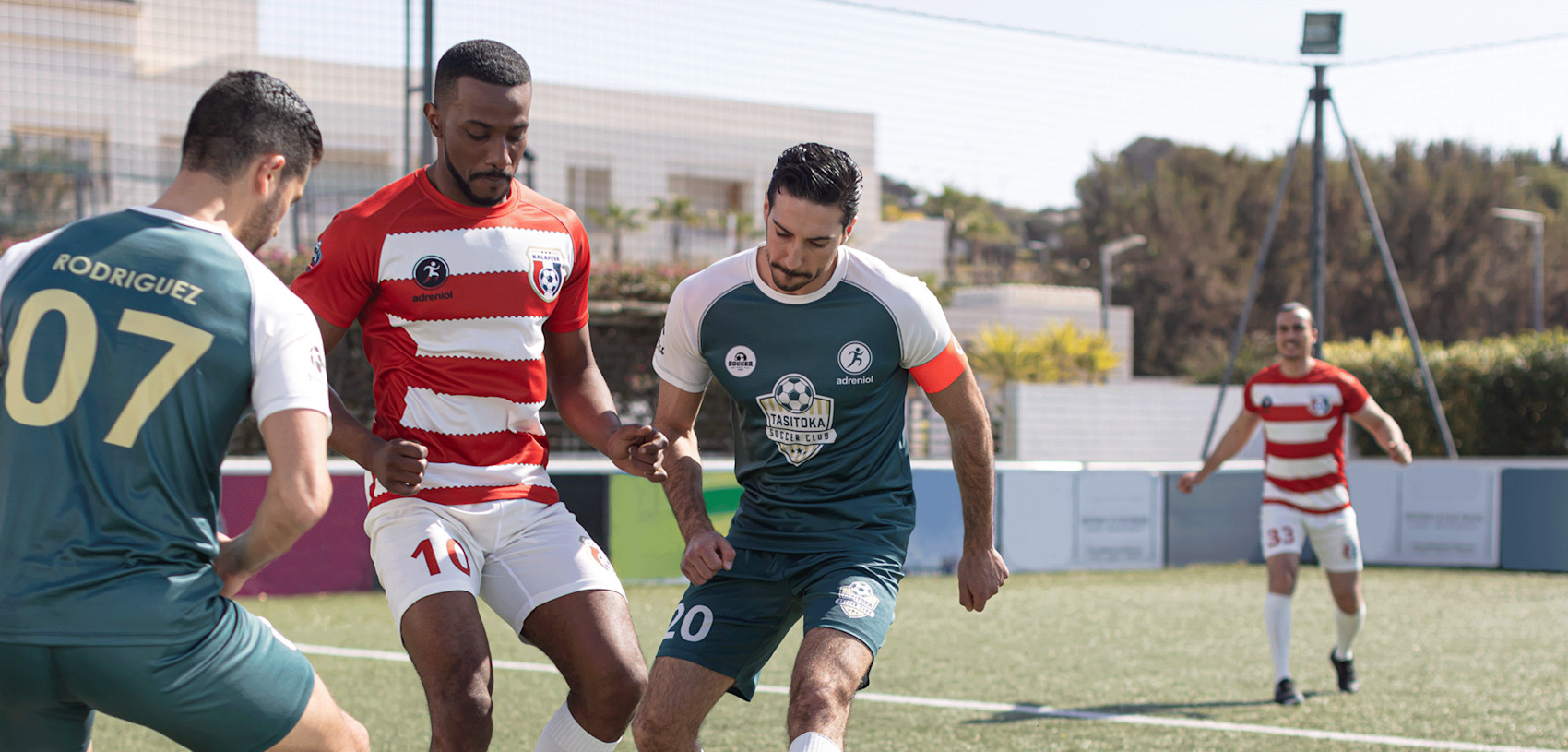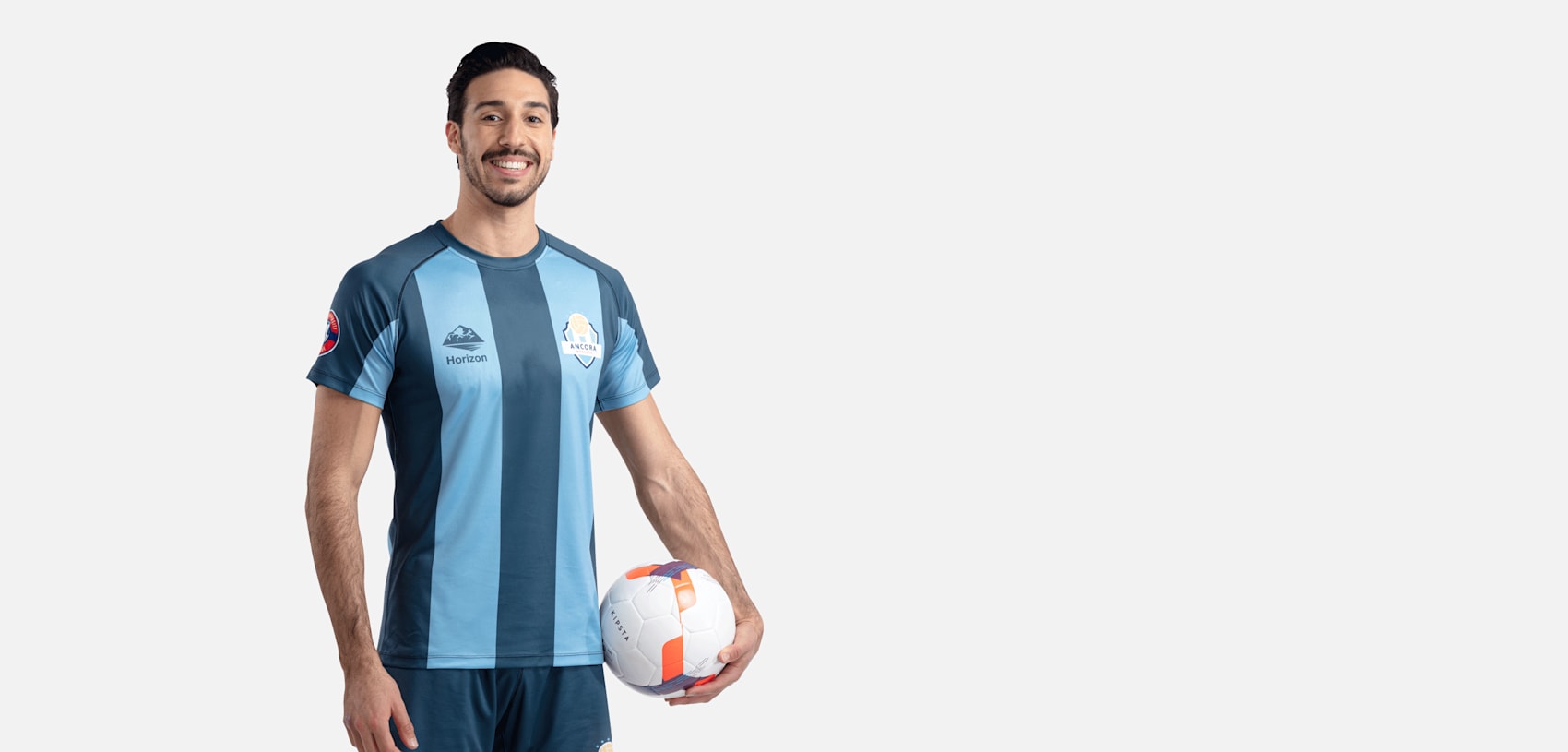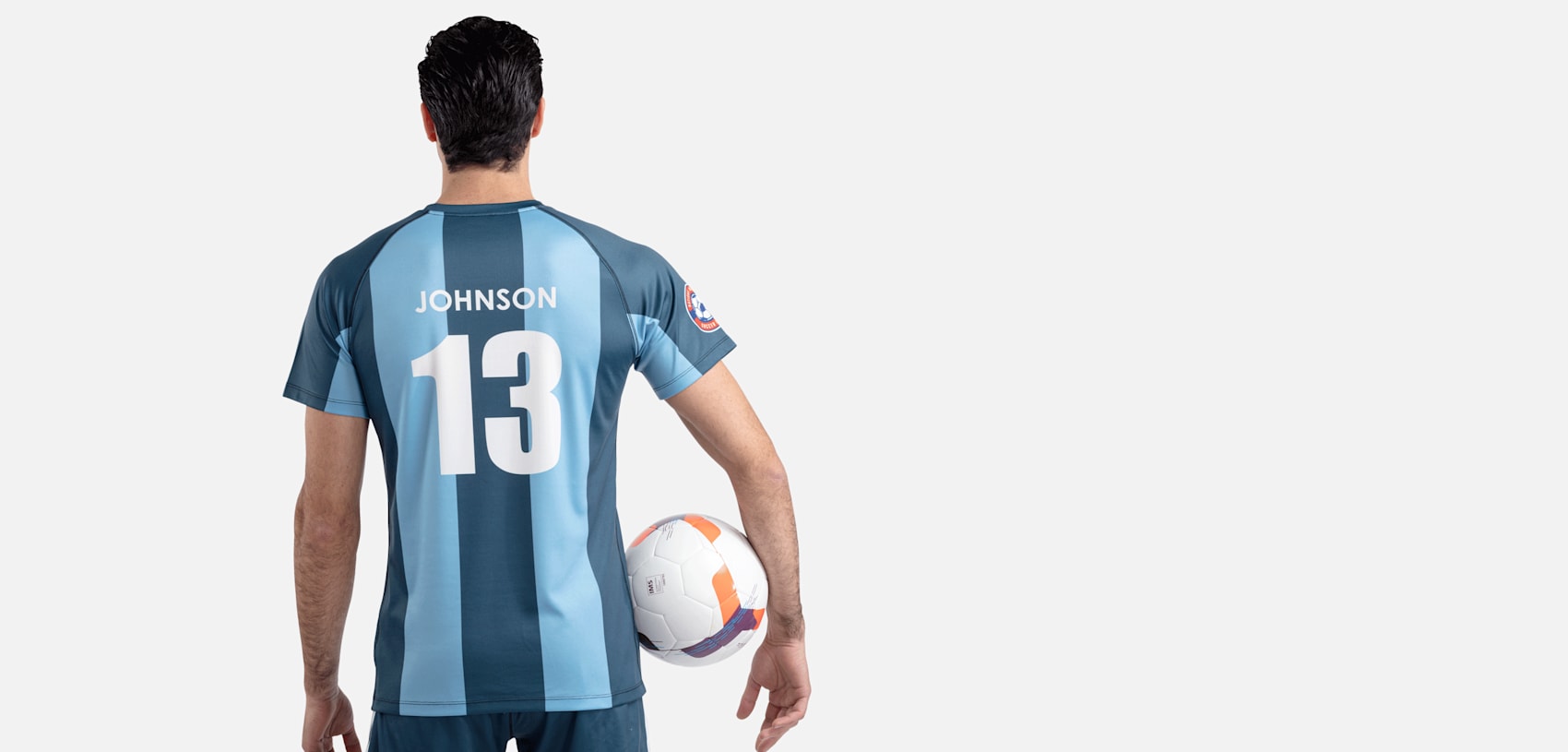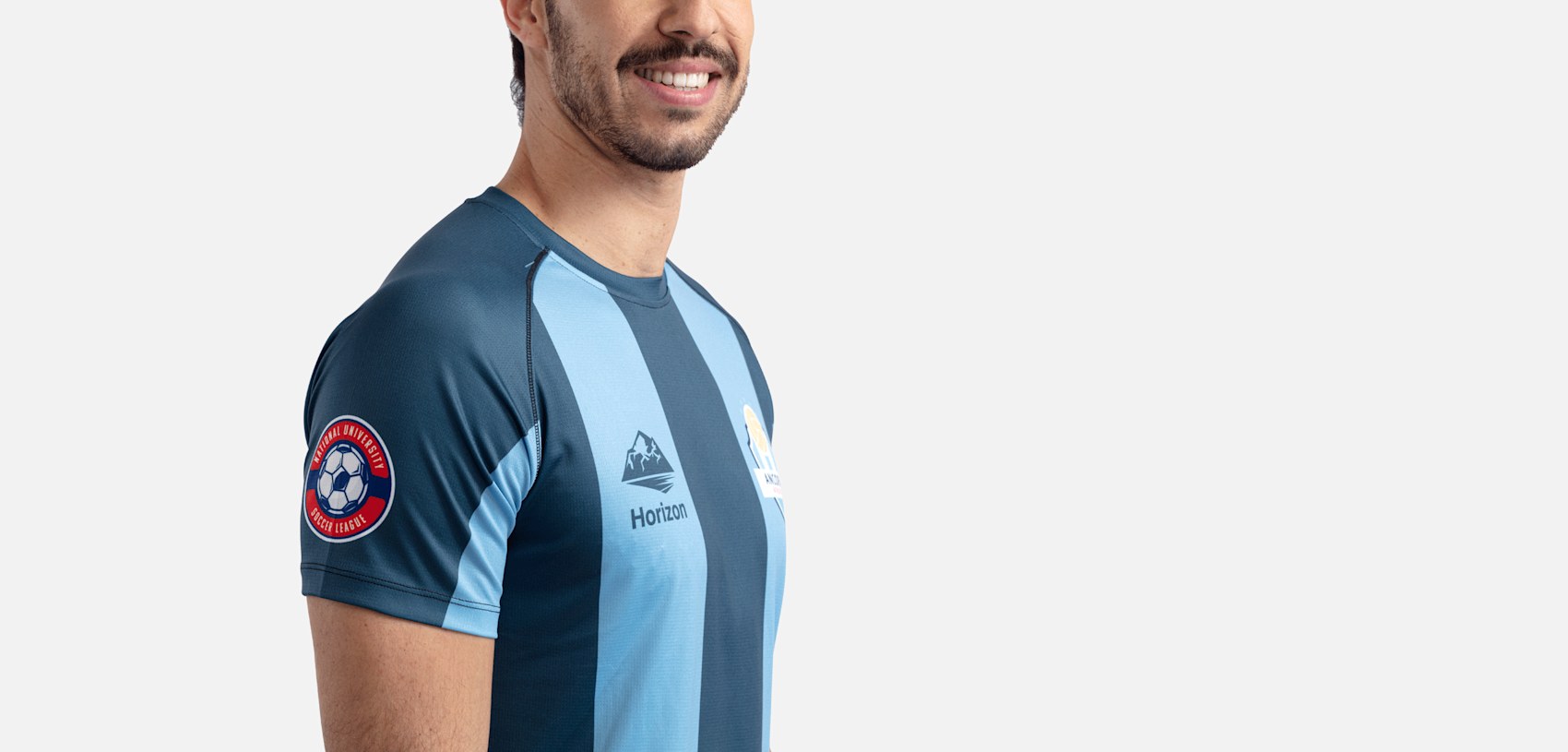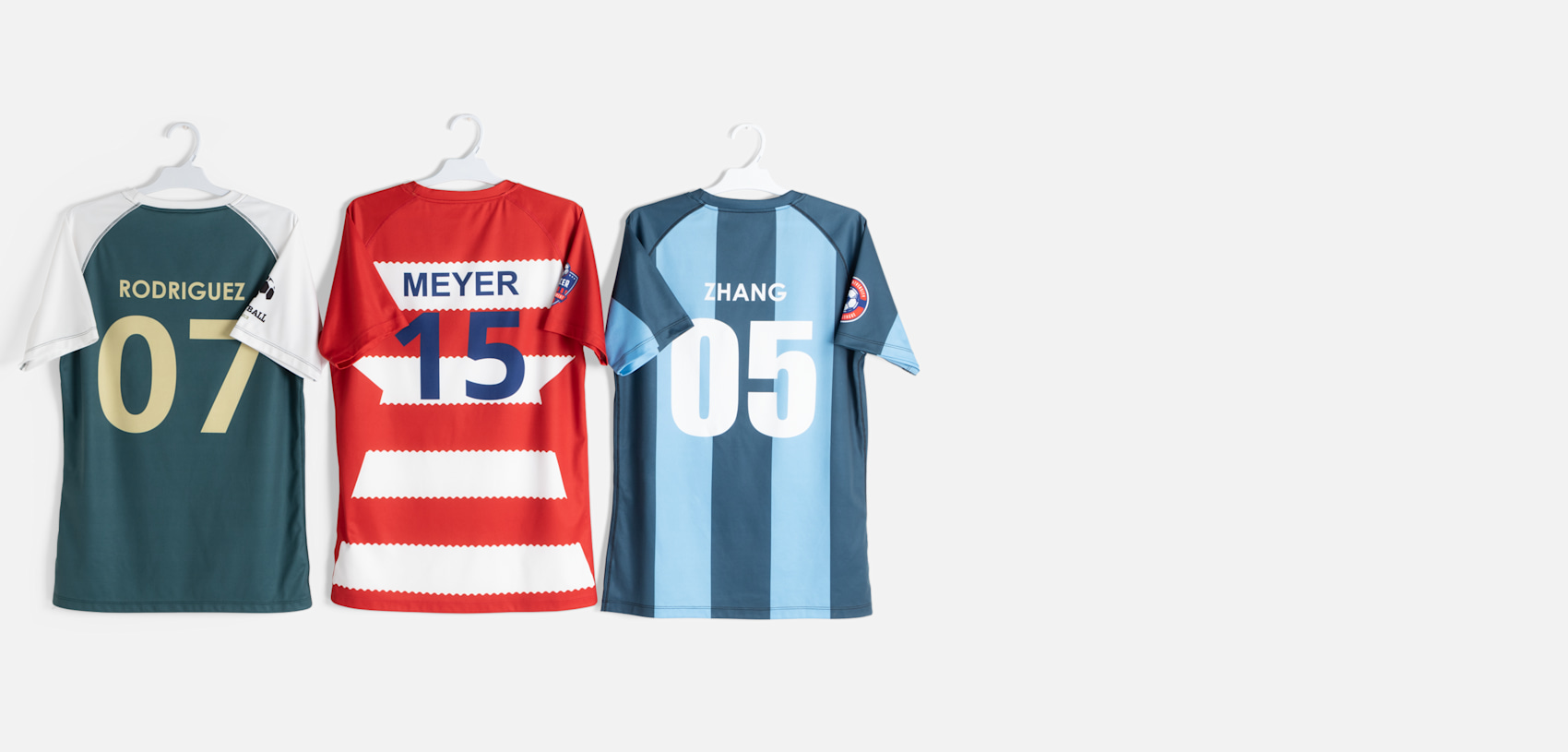 Men's Football Shirt
Create hardwearing, personalised football shirts for one player or your whole team. Choose a pattern, your team colours and add logos, badges, teammate names and numbers.
See details

100% satisfaction guaranteed



Customisable front, back and sleeves
Multiple patterns with unlimited colour options
Sizes from S to 3XL
Hardwearing 130 gsm 100% performance polyester
Moisture-wicking, anti-bacterial fabric
3-week turnaround
Note: Delivery is available within the United Kingdom. We don't currently ship to the Republic of Ireland or mainland Europe.
Decoration: Full-Colour Print
Care Instructions: Machine wash in cold water. Do not use bleach or softeners. Tumble dry low. Do not iron or dry clean. Avoid washing with other clothing items with sharp metal.
Durable fabric
Vistaprint personalised football shirts are made from moisture-wicking and anti-bacterial fabric that keeps your team cool when it heats up. These printed football shirts are the perfect start to a winning strategy.
United look
From choosing your team colours and pattern to adding each player's name and number, you have the freedom to design your own football shirt. Create a cohesive look for your team and stay united on and off the pitch.
Interactive design studio
Our interactive design studio turns you into your own football kit designer. You can easily add custom details to your personalised football shirts. And if you need any help, our design specialists are always on hand.