My festive picks: Missie Yasko, JuJu
We'll help you turn the photos on your phone into wall art, calendars and so much more.
Vinyl Banners
Colourful signs share JuJu's Christmas news, from new products to events.
More about Vinyl Banners
Vinyl Banners
Colourful signs share JuJu's Christmas news, from new products to events.
Signs & marketing: Make your business stand out this season.
During the festive season, customers have a lot of options. These products are here to help them pick you over everyone else.
Employee & customer gifts: Thank your favourites with style.
With these branded crowd-pleasers, it's easy to show people how much you appreciate them.
Ideas & advice: Check out our top Christmas business tips.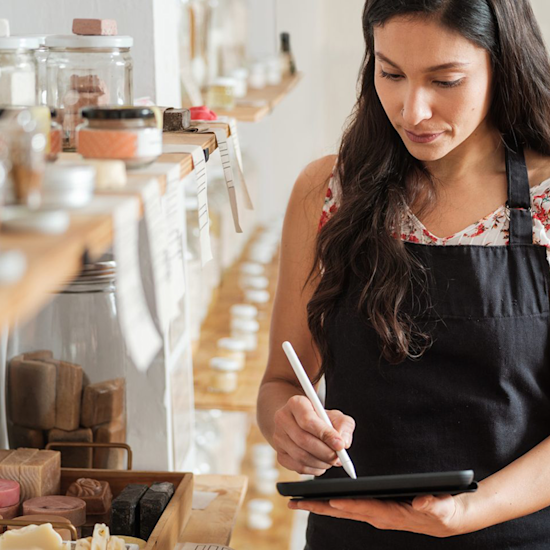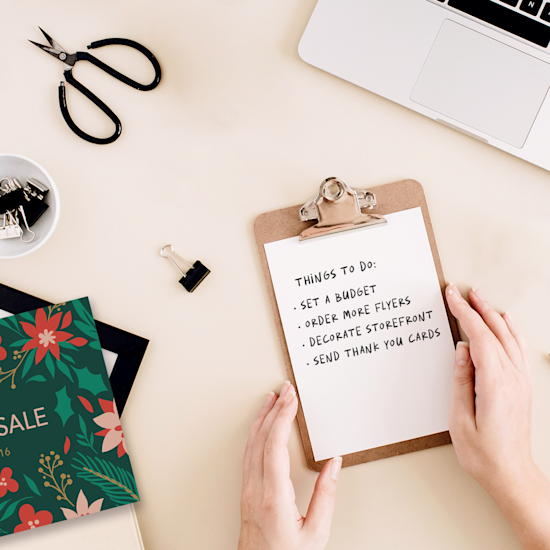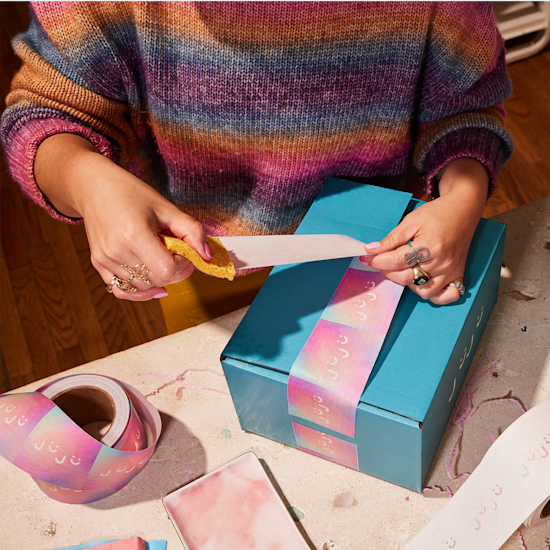 Make your festive season merry and bright with custom business branding.
The countdown to the hustle and bustle of Christmas is on — and VistaPrint is here to help you make the most of what's shaping up to be a special business season. We've curated a collection of Christmas small business favourites, including all the products you need to make the most of every opportunity. Whether you're hosting events, promoting sales or creating special unboxing moments, we can help you stand out.
Be sure to check out our top product recommendations, from timeless crowd-pleasers to fresh ways to set your business apart. See some of our most popular business-friendly festive designs, or create a whole new look. Whatever your style, you can get a collection of custom branded products with a look that will get remembered well into the new year. And if you have any questions or would like an opinion, our team is standing by. They may not be elves, but they certainly are experts — and they're ready to help you create some festive magic.
Show us how you do Christmas
Share your custom products, pro tips and more. Tag @vistaprint and use #MadeWithVista to be in with a chance of being featured.