Business Christmas essentials
These are our top picks to get people talking, whether you plan to host a pop-up or promote a seasonal sale.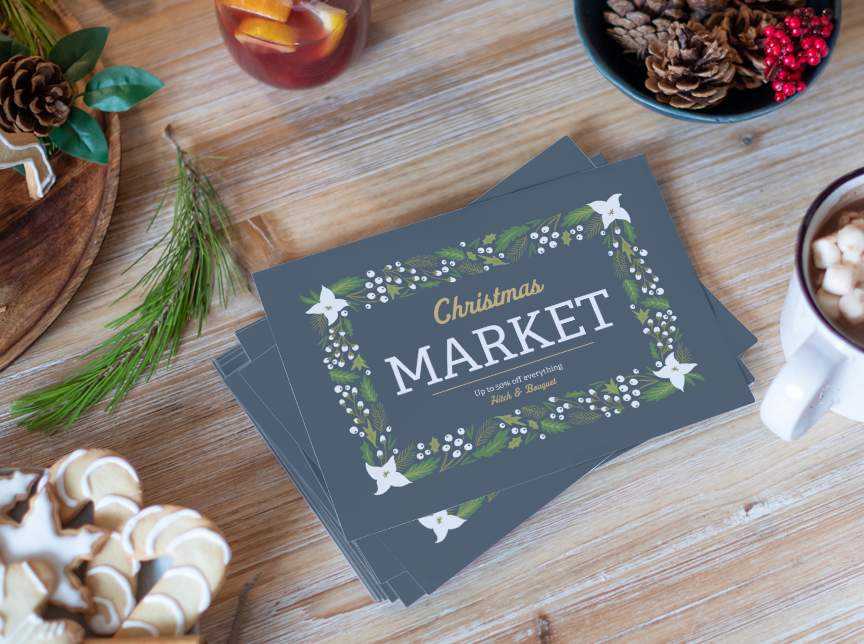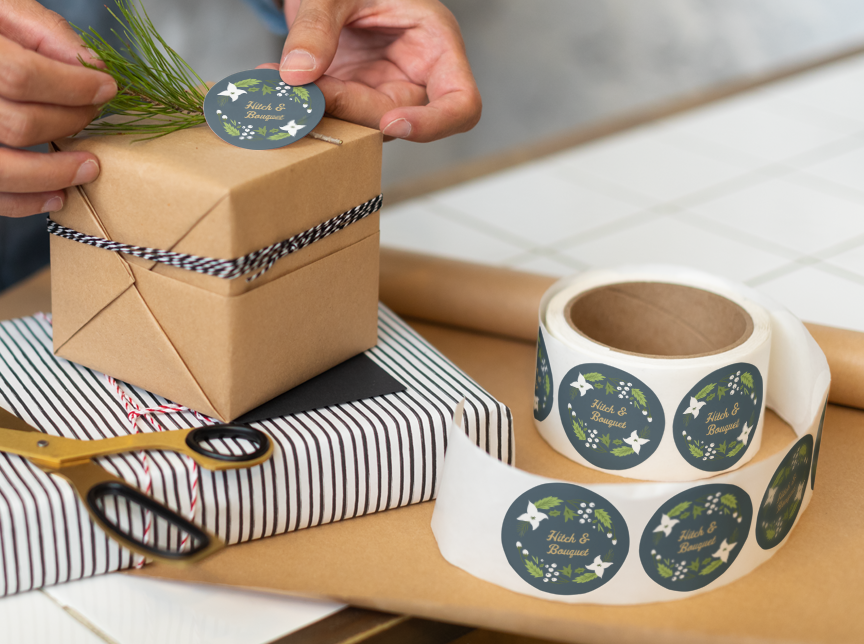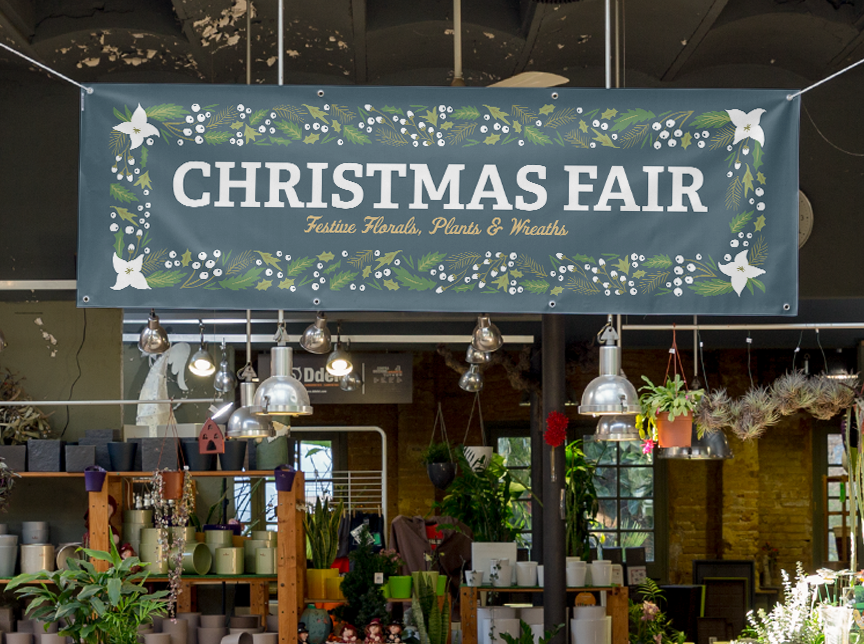 Signs & marketing: Your Christmas prep starts here.
The festive season can seem like a whirlwind. Stock up with these staples now to feel ready for the rush.
Packaging: Add something special to every bag, box and bottle.
Christmas is full of opportunities to get your logo seen, from gift packaging to eye-catching shopping bags.
Christmas Cards: See our most popular business designs.
These card designs are professional, festive and fully customisable — ready for your business name and logo.
Employee & customer gifts: Say thank you in style.
These branded crowd-pleasers make it easy to show people how much you appreciate them.
Gear up for Christmas with custom branding, marketing and promo.
The countdown to the hustle and bustle of Christmas is on, and Vistaprint is here to get you ready and excited for a busy business season. We've curated this collection of festive small-business favourites for you. It includes everything you need to make the most of every opportunity — whether you're hosting an event, promoting a sale or adding personality to your packaging.
We invite you to check out our top product recommendations, with classic crowd-pleasers, fresh ways to set yourself apart and savvy gift ideas for business use. See some of our most popular business-friendly Christmas designs. Then use your favourite to create a collection of festively branded products, with a look that will get remembered well into the new year. And if you have any questions or would like an expert opinion along the way, our team is standing by. We're proud to be your small business partner — and excited to help you make this Christmas merry and bright.
Shopping for friends and family?
We're ready to help you create the perfect custom gifts for your favourite people. Make this an unforgettable festive season.