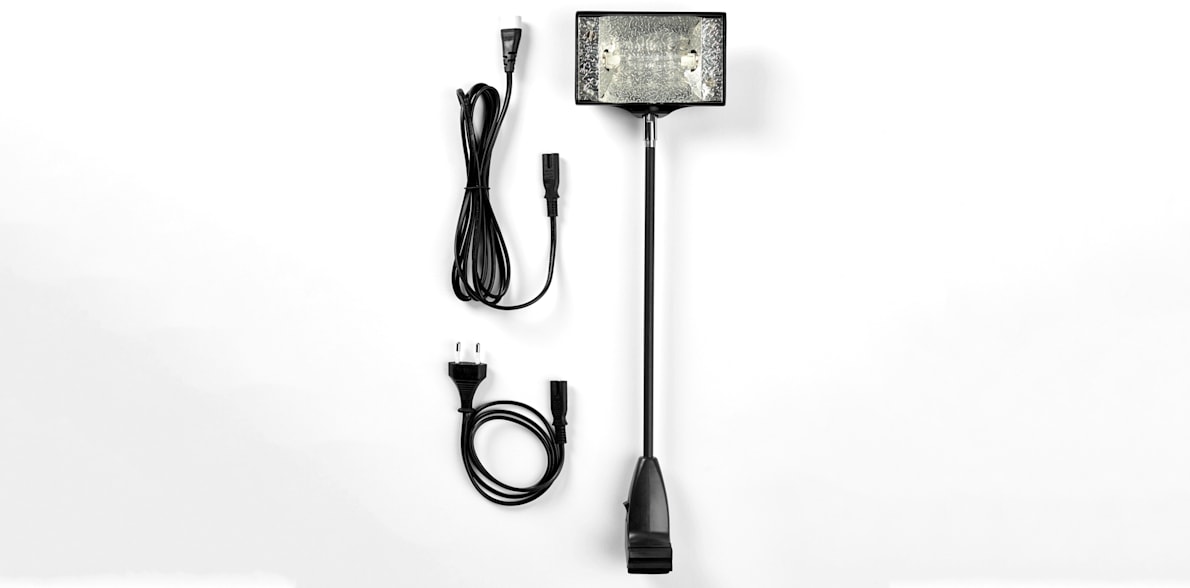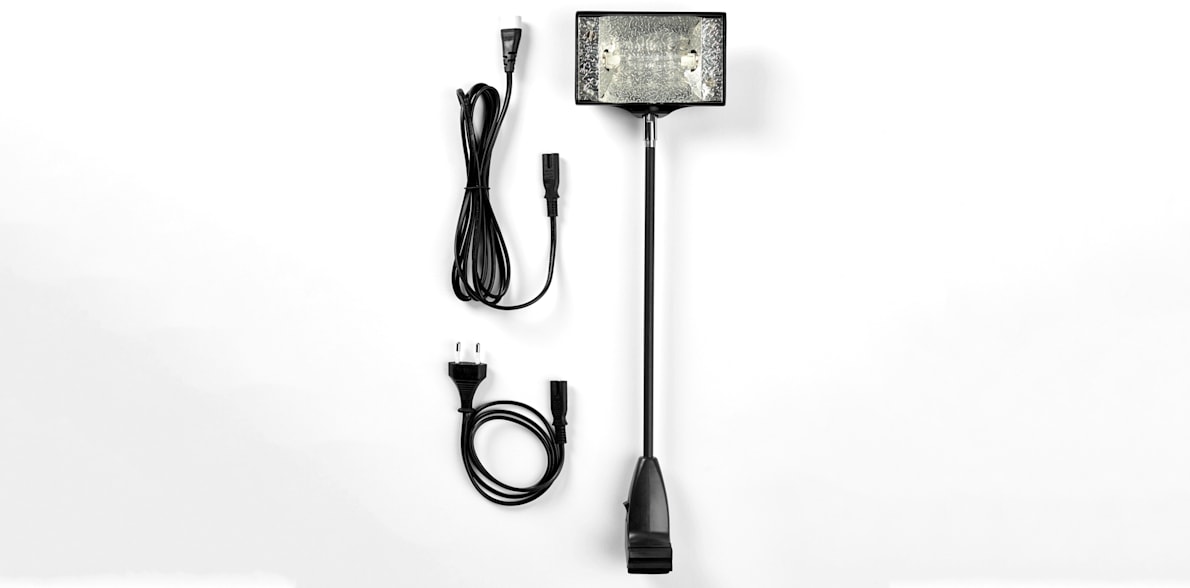 Spotlight your pop-up display with a portable halogen light setup. 150-watt lamp with an included clamp and power cord. See details
Fetching compatible options

100% satisfaction guaranteed
Give your display every chance to shine.
1 halogen light (150 watts)
Averages 1000 hours of use
Included plastic clamp & power cord
Clamps onto the top of pop-up displays
Note: Depending on the size of your graphic, we recommend using 2 to 3 halogen lights for even light distribution on our pop-ups.
Ready to order? Pick the halogen light quantity that works for you, add it to your basket and let us take care of the rest. Your order will arrive ready for use.
Our professional designers can help create the look you want.

Printed Product Design