Custom Stickers
Just peel and stick on jars, boxes, packages and more.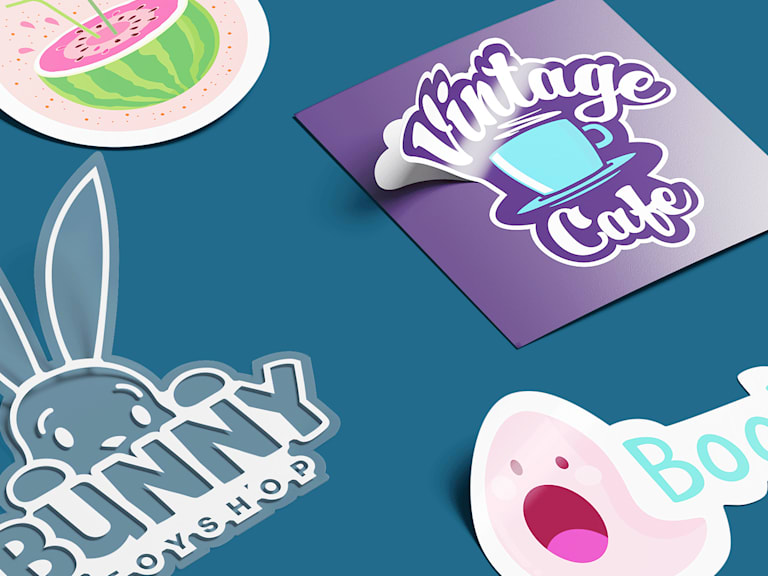 Die cut in any shape you want, with a wide range of popular sizes.
Turn your logo into fresh and easy-to-use stickers or labels.
Create professional and unique custom stickers.
With Vistaprint's fully customisable templates for personalised stickers, you can easily turn your business name and logo into a label design for product packaging, business correspondence and more. We'll help you create the perfect stickers, whether you're just starting out or looking for higher-quantity options for product stickers, giveaways and more. Made from durable material and available in assorted sizes, our stickers will stay looking great from the moment they're applied. So, whatever your need or business, you'll find high-quality options designed to help you stand out and get noticed.