Choose the service that's right for you
Graphic Design

Our designers can:
Edit an existing template for you
Re-create or edit a favorite design
Create a custom product layout
Work with you during a real-time design session (optional)
Logo Creation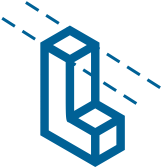 Our designers can:
Create 3 logo options from scratch
Provide you with 3 rounds of feedback
Or, you can use our free DIY logo tool
Website Design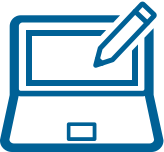 Our designers can:
Learn about your business and website vision
Create all content and copy
Make changes to your site as needed
Get the following design support
---
How it works
Fill out a simple form telling our designers what you'd like
Send over any images, logos or text you want to include
We'll create a design for the product of your choice
What you need to know
24 hours to receive your first designs

£6.00

cost
Interested in a live design session with a dedicated designer? (optional)
Work with a designer real-time and watch them bring your design ideas to life.
Thanks so much for your interest! The live design portion of the service is still under construction, however, you're still able to
start your design request
below.
How do you want to create your logo?
---
How it works
Create your own custom logo by starting with one of our templates
Simply personalize the design with your business info, adjust colors, shapes and sizing
Preview it on products in real time
Free service
You can use the logo for free on Vistaprint products
For only

£24.00

, you can download the digital file to use as you wish
How it works
Fill out a simple form telling us what you'd like
We'll send you three logo options - pick your favorite
Use 3 revision rounds to make sure your logo is perfect
What you need to know
2 working days to receive your first designs

£102.00

for creating your unique logo from scratch
Have our design experts build your website for free
---
What we need from you
Fill out a creative brief to explain your business and your vision for your website
Schedule a call with your designer to discuss
What our designers will do
A designer will create your professional online presence
You will collaborate on changes before approving your site
Once live, you can continue to work with us to make changes moving forward
Pay nothing until you approve design
Packages start at

FREE

All packages include ongoing revisions and a custom domain name